Festival of Social Justice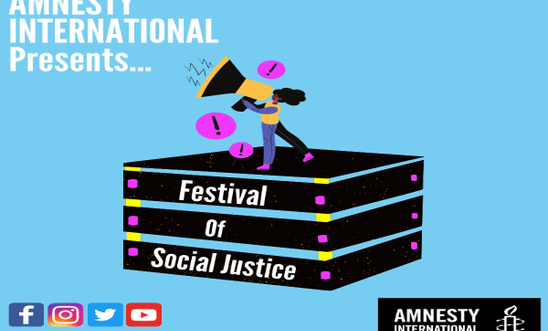 The Banbury Area Group are very pleased to be a part of Amnesty's inaugral Central region Festival of Social Justice.
With more than 40 activities now on the designated website, the festival, between 16 April to 31 May, is offering a huge range of free online events including photography exhibitions, comedy, poetry, recipes, talks, debates, drama readings, videos – and plenty more.
Amnesty UK director Kate Allen headlines a launch event on April 20, leading a panel discussion asking the question Why a Festival of Social Justice At This Time (What's it all About?)
Group Chair person Ian Myson is also one of the Festival organiser's. Ian said: "Working together, groups across the region have created the most amazing programme of events. There literally is something for everyone in here. And with the huge benefit that nearly all if it is online, people can sit back in their own homes and take part. From discussions about modern slavery to live poetry from nationally-renowned performers, the choice is huge."
All events for the Festival of Social Justice are free but please ensure you register in advance for the events you wish to attend. Find a full programme and booking information here: https://www.amnesty.org.uk/groups/central-england
Follow the festival on Central Region groups' individual social media channels with the hashtags #SocialJustice #SpeakOutForSocialJustice and on the YouTube channel.
 
View latest posts