Fundraising with your local group
Local groups donate around £150,000 a year to Amnesty International UK and raise even more money to fund their own campaigning activities. They do this by organising an incredible variety of fundraising events. Everything from coffee mornings and street collections to live music events and sponsored swims. These events help fund vital human rights work and help to give local groups greater visibility in their communities. 
If you're in a local group and are interested in organising a fundraising event, this page contains all the information you need to get started.
Fundraising ideas
AmnesTEA
This is an Amnesty International fundraising classic. The concept is simple: bake cakes, put the kettle on and invite people for a cuppa, a slice of cake and a chat about human rights. Ask them to donate to come along or charge per slice or cake.
Find out more and order fundraising materials: www.amnesty.org.uk/tea.
Sponsored Events
There are all sorts of things people will sponsor you to do, from trekking to a 24-hr gaming marathon. All you need to do is decide on what you're going to do and setup a JustGiving page to help you get donations.
Croydon Swim for Refugees: the Croydon Amnesty Group booked out their local swimming pool to raise awareness of the dangerous journeys refugees are forced to take. Together they swam 1,152 lengths of the pool, equivalent to the distance from Turkey to Lesbos, and asked people to sponsor them. The event raised in excess of £1000.
Live Music
Organising live music events takes a lot of work, but they're a great way to raise money and attract new members to your group. You'll need a venue with the proper facilities and some acts that are willing to perform for free or a reduced fee. Make sure you promote your event far in advance.
Ely Jazz Festival: The Ely Amnesty Group have been organising an annual jazz festival for four years raising around £2,000 a year! They work with James Pearson, resident pianist and artistic director at Ronnie Scott's famous Soho Jazz Club to pull together a line-up of amazing musicians every year.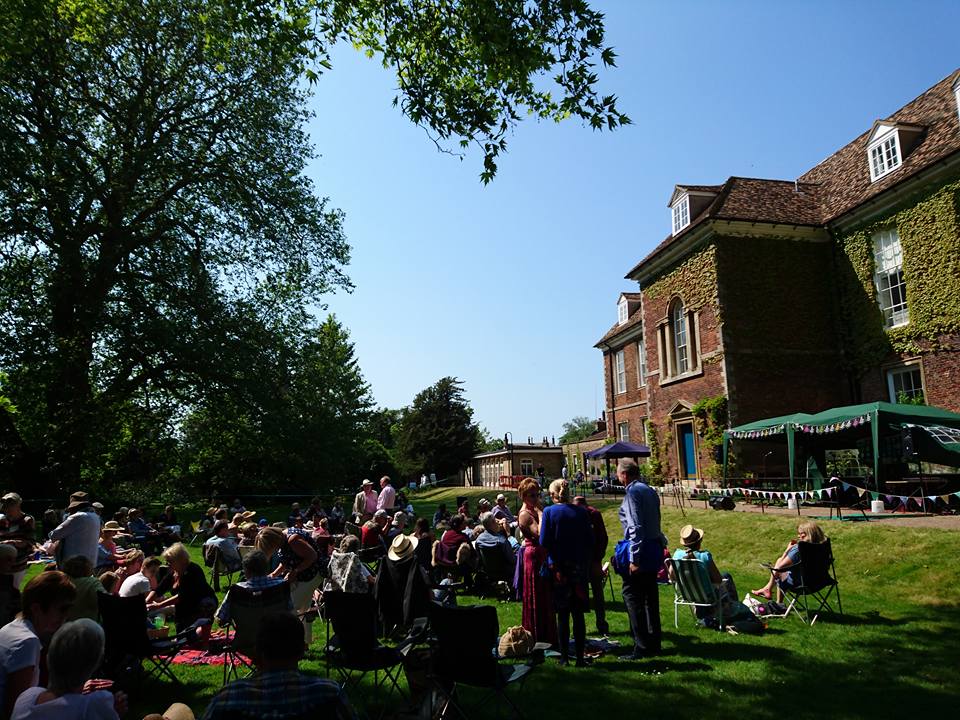 Street Collections
These are the most popular local group fundraising events, raising thousands every year. To organise one of your own, you'll need to contact your local council to ask them to issue a permit. Then recruit collectors from among your members and friends/family and get in touch with us to ask for collection tins, collection buckets and lapel stickers.
Some local councils will only allow you to collect money for a registered charity. If that's the case, you'll need to use Amnesty international UK Charitable Trust materials and send the money raised directly to us.
Fundraising Resources
We have free fundraising materials available to groups organising fundraising events. See below for a list of the most popular materials:
Collection buckets/tins (including labels for the Amnesty International UK Section and Trust – see our local group fundraising guidelines for more details)
Stickers (with generic Amnesty International branding and campaign specific branding)
Badges (with generic Amnesty International branding and campaign specific branding)
 Posters/placards (with generic Amnesty International branding and campaign specific branding)
Fundraising safely and legally
Whatever you do to raise money for your group or directly for Amnesty International UK, you'll need to make sure your events are safe and legal. Read local group fundraising guidelines. If you have any questions about these, please don't hesitate to get in touch.
Get in touch
Whatever you're doing to raise money for Amnesty International UK or your group, our Community Fundraising team are on hand to help you. We can provide free fundraising resources, fundraising advice and help promoting your events to Amnesty members in your area.
Email: fundraise@amnesty.org.uk
Phone: 020 7033 1650 / 07827 694 313