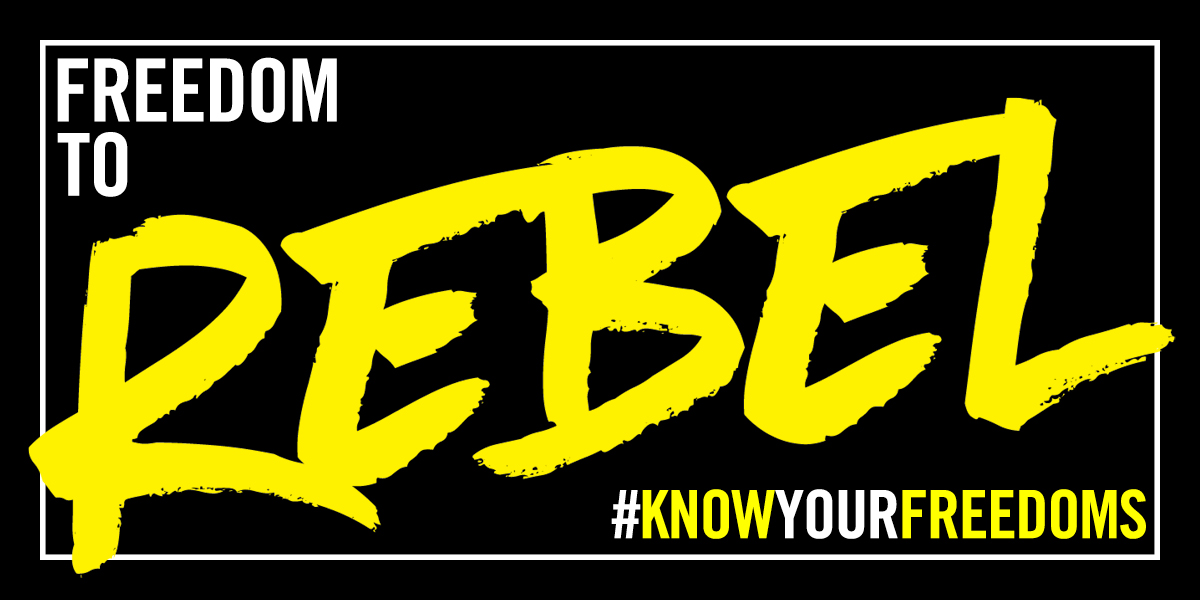 The Freedom to Rebel
The freedom to challenge a system that doesn't work for you, to stand up for yourself and others. The freedom to take your whole life and question it. The freedom to recognise wrongs and fight to fix them. The freedom of not accepting the world as it is. The freedom to speak out and feel listened to. The freedom to challenge a friend, a workplace, a country, a law that's outdated. The freedom to protest outside your MP's office, to march for Black Lives Matter, to strike for the climate.
Whether you use this freedom to demand climate justice or to call out racism — you have a right to speak and be heard. You have a right to use your voice.
Success stories
In 2017, Germain Rukuki was arrested and sentenced to 32 years in prison for his work championing human rights in Burundi. He was found guilty of "rebellion" among other false charges. 
Following hundreds of thousands of supporters like you around the world campaigning for Germain's release, it was announced earlier this year that his 32-year sentence has been reduced to one year. This means that Germain is expected to be released shortly and reunited with his family, who he has not seen for more than four years. 
This is amazing news for Germain and his family, and proof that when we pull. together, our actions have power. You can read more about his case here.
What you can do
A new Bill giving police sweeping powers - including additional powers to shut down peaceful protests - is going through Parliament. The right to protest is fundamental to a free and fair society, and a central part of the Freedom to Rebel.
What's more, the Bill stands to make the effects of racial inequality even worse. It proposes to enhance stop and search measures and increase restrictions on the right to roam - both of which target racialised and minoritised groups disproportionately. All people should be able to live free from discrimination, but this Bill looks set to make inequality in our society worse.
We cannot allow the government to jeopardise our Freedom to Rebel. Call on our Prime Minister to put the brakes on the Bill and stop the rights raid. Take action now. 
Still want to learn more? Read more about the campaigns and issues we work on here.