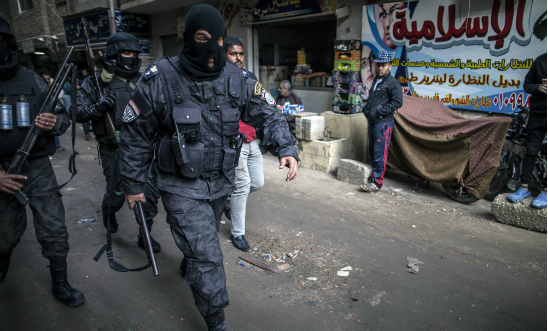 Five years after popular resistance brought about the fall of Hosni Mubarak's authoritarian regime, a state crackdown has put at least 34,000 people in prison.
In the last year alone hundreds of students, political activists and protesters have vanished. They leave no trace apart from the signs of the violence with which they were taken. According to local organisations, three or four people are taken every day – including children as young as fourteen.
They are taken from their homes by heavily-armed members of Egypt's National Security Agency (NSA).
"All I wanted to know was whether my son was dead or alive."

The father of victim, Karim Abd el-Moez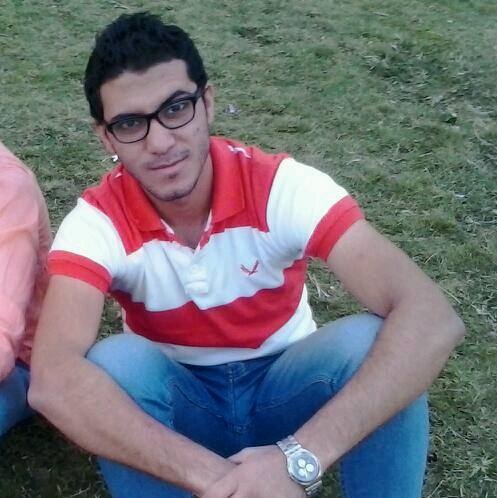 Karim Abd el-Moez was taken from his home by state security forces 
It typically starts with armed and hooded security forces bursting into a suspect's home in the dark of night or early hours. They handcuff, blindfold and remove their target without even a promise of a warrant: some family members of the disappeared report being told the NSA does not require warrants. Others were threatened with arrest simply for asking for one. 
Karim Abd el-Moez, a 22-year-old engineering student, was taken in this way – detained by the NSA, he had no way of communicating with anyone and his father was didn't know where he was for almost four months. As of 1 July, Karim is in prison facing charges that could see him executed.
Torture
Those who are taken report brutal treatment and torture at the hands of state security.
Even children have suffered this fate.
Fourteen year old Mazen Mohamed Abdallah was taken from his home and held by NSA officers for more than a week without any contact with his family.
While in prison, NSA officers raped Mazen with a wooden stick. They repeatedly beat him, and gave him electric shocks. Why? Because they wanted him to memorise a false confession.
"It seems that you want to go back to the electric shocks again." A senior State Security Prosecutor speaking to 14-year-old student Aser Mohamed after he retracted his 'confessions'
Justice is hard to come by for these abuses because of apparent collusion between the NSA and the courts to cover up or obstruct investigations.
Egypt's Public Prosecution routinely accepts highly questionable evidence such as falsified arrest times and confessions obtained through this brutal treatment from the NSA. Allegations of torture go unscrutinised.
"There is no enforced disappearance in Egypt, and the security forces operate within the legal framework" Magdy Abd el-Ghaffar, Egypt's Minister of Interior
Despite mounting evidence of these human rights abuses, the government continues to deny they are happening.
The case of Giulio Regini
It is against this background that the Egyptian state continues to deny any involvement in the death of Italian PhD student Giulio Regeni.
Giulio was in Cairo researching Egyptian Trade Unions for his doctoral studies at the University of Cambridge when he disappeared on 25 January 2016.
His body was found in a ditch nine days later, bearing marks of torture similar to those found on people held and tortured by the NSA.
Egyptian authorities have appeared highly reluctant to conduct an investigation into the killing of Giulio, causing further suspicion of their involvement – and serious tensions between Italy and Egypt.
Sign Amnesty Italy's petition for justice.
What we're doing about it
We're calling on Egypt's President Abdel Fattah al-Sisi to set up an independent commission of enquiry into these reports of clear human rights violations. And he needs to do this without delay. The international community must join us and demand that Egypt puts an end to these disappearances, and upholds human rights.
Downloads