Education resources on refugee and asylum issues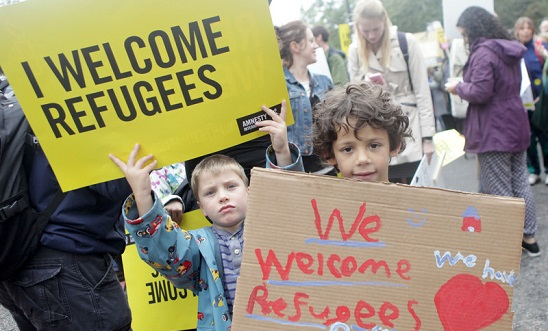 Refugees Welcome Here March London 2016 © Marie-Anne Ventoura - Amnesty International
Empower students to defend the rights of refugees with the following education resources.
This activity pack is designed to approach the issue of asylum in a way that is accessible, and appropriate to primary school children. The pack focuses on asylum, approaching the issue from global and UK perspectives and encourages students to draw parallels with their own lives.
A one hour lesson to understand why people become asylum seekers and the difficulties they face on arrival in another country for use with young people aged 11-16.
This resource, for 7-14 year olds, has been designed to support teachers to encourage discussion about refugee rights and to celebrate the contribution that people of refugee backgrounds have made to the UK, especially to football.
Online Learning
Human Rights: The Rights of Refugees
This short course will enable you to find the answers and empower yourself to defend and promote the rights of refugees and discover how you can be part of the solution.
Books and Activities
Click on the following links to read more about these books. Each page includes accompanying teaching notes with lesson plans, discussion points and activities relating to the book.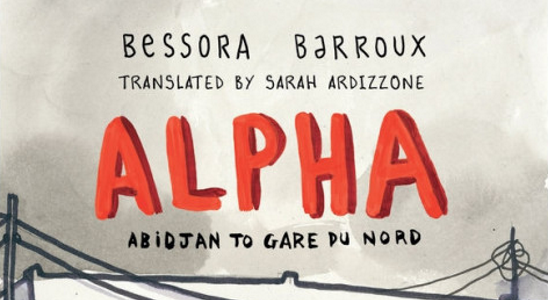 This resource helps students aged 14+ to explore the characters, storyline and issues around the refugee crisis. Powerful graphic novel Alpha is the heart-rending story of one man's journey from Côte d'Ivoire to France in search of his wife and son who fled the country months earlier.
The questions in this resource encourage discussion and critical thinking as you read through The Journey. This beautifully illustrated picture book introduces a powerful and moving perspective on migration for readers of all ages.
These notes have been created to support students aged 12+ to explore the characters, storyline and issues in The Bone Sparrow, including refugees, human rights abuses, courage, freedom and protest.
Questions for discussion and activities based on Refugee Boy, a book by Benjamin Zephaniah about 14-year-old left in London to seek asylum while his parents continue to fight for peace at home.
Discussion points and activities based on Salt to the Sea.This heart-breaking story takes place during World War II. It follows four young people on the Wilhelm Gustloff, a German ship promising freedom to those desperate to escape the advancing Russian Army.
Blog
Recommended refugee and migrant stories from around the world