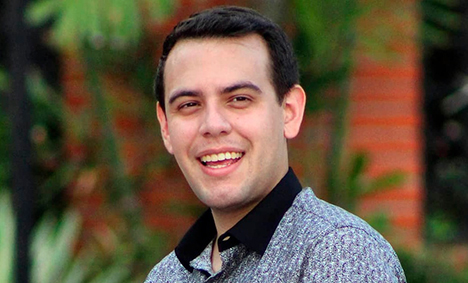 Thanks to the public pressure and countless appeals of our global community of activists, Darvinson is no longer detained. Since being brought before the court and charged, he has been home on bail awaiting the next steps in his trial.
What happened?
Darvinson Rojas has been covering the spread of coronavirus in Venuzuela very closely.
Police raided Darvinson's home in Caracas and claimed there was a Covid-19 case to be investigated.
There is no evidence of this being the case – and even if there was it would not justify Darvinson's arrest.
Jailed for twelve days
Darvinson was held by the Special Action Forces (FAES) for twelve days.
The FAES have swept the country in recent years arresting anyone that criticises the government.
Prisoners are often charged with bogus crimes and tried in military courts, despite not being in the military.
Darvinson has been charged with 'advocacy of hatred' and 'instigation to commit crimes'. These charges are a politically motivated attempt to silence his reporting on the Covid-19 pandemic in Venezuela.