Cruel new immigration rules penalise the homeless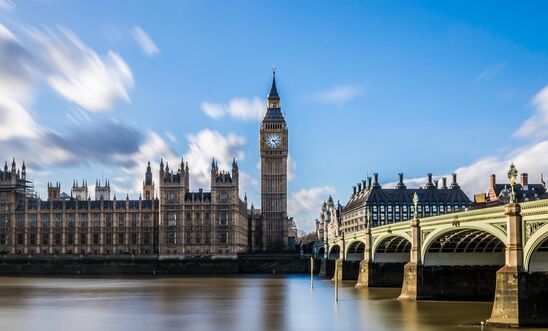 Cruel new immigration rules penalise the homeless
Changes to the immigration rules made this week include a new power for immigration officials to penalise people for having suffered homelessness.
That someone has been forced to sleep on the street – or in other places not intended for habitation – may now be used as a reason to refuse them permission to stay in the UK. This includes cancelling the permission to stay they already possess.
It is especially appalling that this inhumane policy has been introduced during a pandemic. 
Cruel - even without Covid
Coronavirus has had a dreadful impact on people's security at work and at home. Punishing people for rough sleeping will increase the harm it is already doing. 
The current public health emergency emphasises the vindictive nature of this new immigration policy. However, it is not in itself what makes the policy so cruel. That lies in choosing to cause someone further injury for no other reason except for the fact that they have fallen on hard times.
Of course, 'hard times' may be a gross understatement. Some people may be on the street because of violence at home or exploitation at work. Others because injury or accident has deprived them of the capacity to maintain themselves, at least temporarily. 
Indeed, homelessness is sometimes a direct result of Home Office error. 
As if forcing someone onto the street and thereby making it very much harder for them to correct the injustice done to them was not enough. The rules now provide excuse for the Home Office to first refuse any attempt by the person to seek redress and then detain and remove the person from the country.
The rules are new, their underlying motivation is not
Hurting people who are vulnerable because they are vulnerable is embedded in immigration policy. 
How else to explain the longstanding rule that deprives, even people whose futures are clearly acknowledged to lie in this country (whether because of their long residence or family ties), from the support of public funds if and when calamity strikes?
The so-called 'no recourse to public funds' rule is one the Home Office has vigorously defended even during the pandemic.
There are several complex exceptions to the new rule on refusing permission to stay to people who have slept on the street. 
However, lawyers and others will need to understand and apply these exceptions if they are to assist people who have come to the UK to work, study, join family or seek safety. 
The Home Office will also need to be able to understand and apply them. Sadly, the department has a long and sorry history of not understanding its own rules.
Oppressive policies come from oppressive attitudes
On 21 July 2020, the Home Secretary called upon all of us to do "better at walking in other people's shoes." As part of her and her department's commitment to do so, she promised:
"Together, the permanent secretary and I are reviewing every aspect of how the Department operates, its leadership, the culture, policies and practices, and the way it views and treats all parts of the communities it serves. My ambition is for a fair, humane, compassionate and outward-looking Home Office that represents people from every corner of our diverse society…"
She said all this in the course of making a statement to the House of Commons about what was being done to implement lessons from the Windrush scandal.
It is easy enough to contrast these promises with what has been done in introducing a rule to penalise people for their misfortune. And it is fully justified to doubt the sincerity of the promises made.
But why do things like this keep happening – not just with this Home Secretary, but under so many before her; and not just this government but under successive administrations and of differing political colour?
While so much of the current attention on the Home Office is focused on bullying, little of that appears to be much concerned with the underlying culture – whether in parliament, politics generally or within the specific department.
Oppressive policies are surely likely sustained by oppressive language, attitudes and behaviours.
Isn't it time, then, that greater effort was made by all concerned to truly try walking in the shoes of the women, men and children who are so frequently dehumanised, misused as convenient scapegoats and habitually ill-treated by policies and practices that are known and intended to do them harm and injustice?
Immediately scrapping today's new rule on rough sleeping would be a thoroughly good place to start.
Steve Valdez-Symonds is Programme Director for Refugee and Migrant Rights