'Chilling' new evidence shows military shooting dead protesters in Nigeria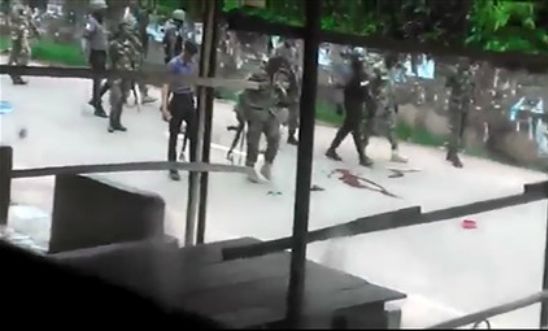 The Nigerian military has killed at least 150 peaceful pro-Biafra activists who were protesting for the establishment of an independent state in the south-east of the country. According to recent investigations carried out by Amnesty International, protesters were shot dead and many of them dumped in mass graves.
Analysis of hundreds of videos, photographs and eyewitness testimonies from numerous non-violent demonstrations reveals soldiers firing live ammunition with little or no warning to disperse crowds. We have also found evidence of mass unlawful executions by security forces. This includes at least 60 people being shot dead in the space of two days at events related to Biafra Remembrance Day in May of this year.
A military operation with intent to kill
Amnesty International Nigeria's interim Director Makmid Kamara said: "It is chilling to see how these soldiers gunned down peaceful protesters... this was a military operation with intent to kill and injure.
"The Nigerian government's decision to send in the military to respond to pro-Biafran events seems to be in large part to blame for this excessive bloodshed. The authorities must immediately launch an impartial investigation."
Our researchers spoke to a 26-year-old trader who was shot on Remembrance Day. He hid in a gutter and when soldiers found him they poured acid on him.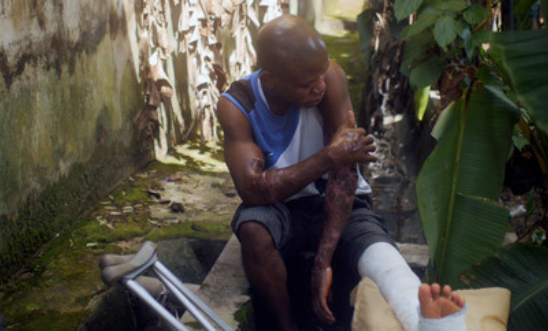 He said: "I covered my face. I would have been blind by now. He poured acid on my hands. My hands and body started burning. The flesh was burning… They dragged me out of the gutter. They said I'll die slowly."
Overwhelming evidence
There is overwhelming evidence that Nigerian security forces have committed gross human rights violations, including extrajudicial executions and torture. However, no investigations have been carried out by the authorities.
A similar pattern of lack of accountability for gross violations by the military has been documented in other parts of Nigeria. In the very rare cases where an investigation has been carried out, no follow-up has taken place. This lack of action enables the military to continue to commit human rights violations largely unchallenged.
The UK is one of several countries that offer military assistance and training to Nigeria's military and police units. Amnesty is urging the UK and other countries providing such assistance to ensure they are in absolutely no way involved in such atrocities.
Amnesty is also asking the UK government to call on Nigerian authorities to:
undertake a full independent investigation into all past violations of human rights perpetrated by the Nigerian military and police
ensure adequate reparations for the victims and their families
end all use of military forces in policing demonstrations
ensure that police are adequately trained and equipped to deal with crowd-control situations in line with international law and standards.