Burma: 6,966 prisoners of conscience released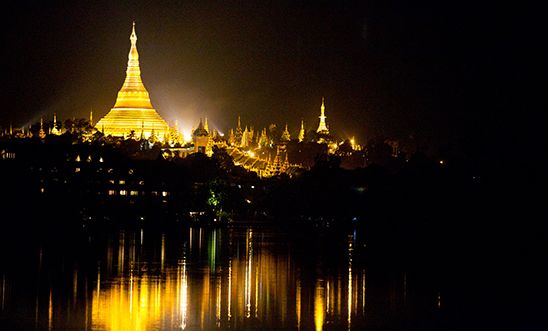 Shwedagon Pagoda, Burma © Flora Bagenal
The Burmese authorities released 6,966 people as part of a Presidential prisoner amnesty in July 2015.
'We are delighted that these 11 men can now walk free and return to their families, even if nothing can make up for the ordeal they have had to go through. But the fact remains that none of them should have been imprisoned in the first place,'

Rupert Abbott, Amnesty International's Research Director for Southeast Asia and the Pacific. 
Among those freed are at least 11 prisoners of conscience – including journalists, peaceful protesters and community leaders from the repressed Muslim Rohingya minority. 
Myanmar orders the release of almost 7,000 prisoners on presidential pardons http://t.co/Pgb1fdvAkU pic.twitter.com/4m9ogdc449

— AJE News (@AJENews) July 30, 2015
Free at last
Kyaw Zaw Hein, Win Tin, Thura Aung, Yin Min Htun, and Kyaw Min Khaing were all media workers from the Bi Midday Sun newspaper, each sentenced to two years in prison after the paper published claims that opposition leader Aung San Suu Kyi and ethnic leaders had been elected as an interim government in July 2014.
Community leader Sein Than was sentenced to two years in prison for participating in a series of peaceful protests in response to failures by the authorities to resolve his community's land dispute.
Peaceful activist Tin Maung Kyi was sentenced to one and a half years in prison for 'protesting without permission' in Yangon in 2014.
Rohingya leaders Ba Thar, Kyaw Khin, Kyaw Myint and his son Hla Myint were arrested following a community protest against the government-led population registration exercise, which didn't allow people to identify as Rohingya. The protests forced the authorities to suspend the registration exercise.
More still behind bars
The amnesty followed the announcement that Burma will hold general elections on 8 November 2015. It is the first mass prisoner amnesty since October 2014, when thousands were released a few weeks ahead of Burma hosting two major international summits. 
'Myanmar's authorities have a track record of announcing prisoner amnesties, like the one today, at politically opportune times. The government must prove that this is more than an empty gesture to curry favour ahead of the November elections.'

Rupert Abbott
Meanwhile, there has been an alarming rise in arrests and harassment of peaceful activists in Burma in the past year, with an increasing number of prisoners of conscience languishing behind bars. 
Whilst the amnesty is a step in the right direction, we're still calling for the authorities to immediately clear the country's jails of the scores of peaceful activists who still remain behind bars.