Book review: When Shadows Fall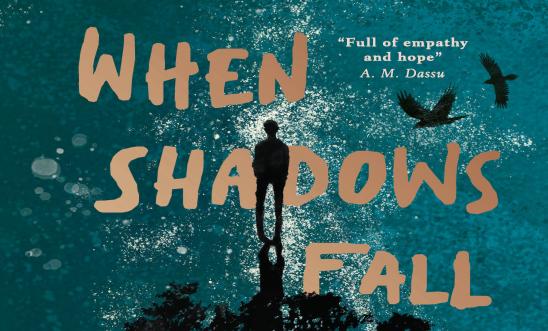 Reviewed by Alicia Daley, youth activist on Amnesty's Rise Up programme.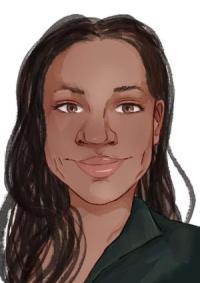 'If anyone needs a sign that it is time to share their own story, this book is that sign.'
What is the story about?
When Shadows Fall is a poignant memoir of the protagonist, Kai, during his difficult adolescent years. The story follows Kai as he recalls his tumultuous journey through times touched by the 'shadows' of socioeconomic disparities, mental health problems and grief. Through writing, Kai reflects on the hardships he experienced as a working class boy living in a tower block, trying to balance school and friendships, with an imperfect home life, seemingly plagued by loss and suffering.
As Sita Brahmachari dances between prose and poetry, she sensitively explores topical issues, such as racism, homelessness and the effects of permanent exclusion from education. There is a sense of realism in the book. We all know someone like Kai, a boy full of potential but seeming to slip through the gaps in the system.
Ultimately, this is a story about hope, identity and community. For despite the differences between them, the characters find a place in which they belong and where there is hope for a brighter and less volatile future.
Creative outlets for expression In part, When Shadows Fall is a story about freedom of expression - expression of emotions that the characters struggle to convey to others and to themselves. Kai uses writing as a form of expression to re-live, address and heal from his previous traumas. For his friend Omid, who is a recent refugee  to the UK, initially he cannot describe his complex emotions of loss and suffering through language, so he uses art to convey these complexities. He draws pictures of fire and destruction. His old life merges with his new setting of 'the Greenlands' on canvas. His emotions are laid bare for his friends, and also for the readers, to witness. These powerful images can be universally understood. They allow Kai to find commonalities with Omid, despite coming from different worlds, and they help to form the foundation of their 'brotherhood'.
When I finished the book, I flipped back to the start. I was drawn to look at the beautiful illustrations again. They retold the story through snapshots. Each consequential stroke added to my understanding of the story and the characters' development. Natalie Sirett's illustrations mimic Omid's own charcoal drawing and so touchingly portray the 'growing pains of adolescence'.
Relatable characters
Kai
Similar to the character of Kai, during my teenage years, I wrote a lot. I wrote about emotions, my opinions and anything else on my mind. It was a way for me to try and piece together life, with all of its ups and downs and confusing moments. You could often find me halfway up a tree, brow deeply furrowed, as I tried to put the world to rights through pen and paper.
Rain and Bow
The pair of didactic ravens are, personally, two of my favourite characters. Their poetic interjections of rebellion and optimism, respectively, reflect the internal dialogue that I am sure many young people have - should I rebel or calmly persevere?
Recommendation
Intimate and truthful in its delivery, When Shadows Fall captures the emotional struggle of a young person as they slip through the gaps in the system.
Every young person is likely to relate to at least one character. Brahmachari's portrayal of the harsh reality of teenage life can be, at times, heart wrenching but also lyrical and hopeful.
If anyone needs a sign that it is time to share their own story, this book is that sign. In the author's note, Sita Brahmachari passes on the pen to new writers and artists. I truly hope that this novel inspires the next generation of storytellers from all different backgrounds.
Children's human rights #UNCRC
When Shadows Fall is a story laced with nuanced references to children's human rights that are upheld or denied - whether that be by highlighting the socioeconomic disparities between Zak and the residents of the tower block, or a comment made by a character about race. Brahmachari subtly and effectively acknowledges values, such as equality, that underpin human rights in a way that guides the reader to think deeply about the topics and rights addressed. Here are some:
Everyone has the right to a safe space, including children who had to flee from their homes. Children have the right to a safe place, including child refugees who have the right to extra protection

Right to protection from armed violence -

Right to freedom of opinion and expression

Right to life, dignity and health

Right to education
About Amnesty UK Blogs
Our blogs are written by Amnesty International staff, volunteers and other interested individuals, to encourage debate around human rights issues. They do not necessarily represent the views of Amnesty International.
View latest posts