What are children's rights?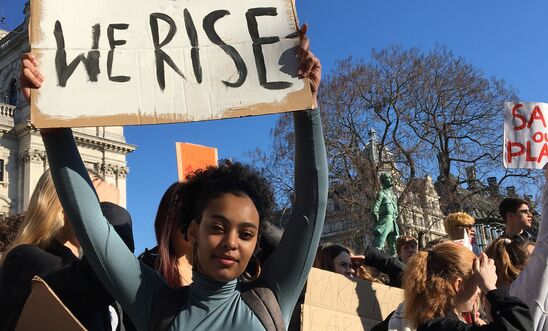 Most children and adults do not know that children have their own unique set of rights granted to them under international law. Yet the United Nations Convention on the Rights of the Child came into being in November 1989. Every country in the world has ratified it with the exception of one: the United States.
The Convention has 54 articles, or rights. Its underlying principle is the best interests of the child and the rights can be seen as falling into one or more of its three main thematic areas: protection, provision and participation. 
Rather than viewing children as passive appendages of adults, the Convention states that they are people with equal dignity who are entitled to respect . It provides them with their own set of rights. It acknowledges that children are vulnerable and that they need special care and protection. It assigns responsibility to adults, service providers, communities and governments. Most radically, the Convention gives children the right to a voice and to participate in all decisions that affect them. In other words, it recognises children's right to agency.  
The Convention has contributed to significant improvements in children's lives. For example, child deaths under the age of 5 have been reduced by more than 50% in the last 30 years, while numbers of undernourished children in the world have almost halved. 
But most children and adults are unaware of children's human rights. This means that when something goes wrong, they cannot defend themselves or each other. For rights to be effective, we need to know them.
It's to address this need that we are creating three new books on child rights, for children and young people. They will be published in 2021.