The Convention on the Rights of the Child: Improving children's lives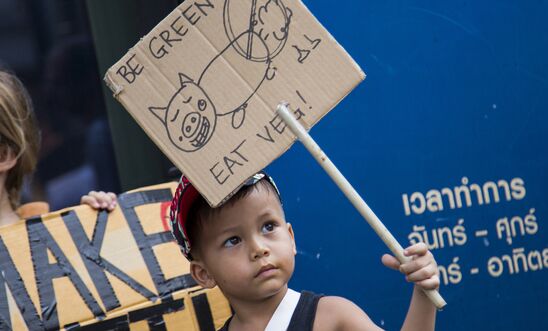 Jonathan Todres is a law professor at Georgia State University and co-author of Human Rights in Children's Literature: Imagination and the Narrative of Law.
Every child in the world 'should grow up in a family environment, in an atmosphere of happiness, love and understanding' and be raised 'in the spirit of peace, dignity, tolerance, freedom, equality and solidarity'. This bold vision, announced by the United Nations almost 30 years ago, was not merely aspirational – it was part of the foundation of the UN Convention on the Rights of the Child. Adopted in 1989, the Convention, or CRC, was the first comprehensive human rights treaty on children.
The CRC establishes a framework for ensuring the rights and well-being of all children. It covers both civil and political rights (such as freedom from cruel, inhuman and degrading treatment) and economic, social, and cultural rights (such as the right to education). It also includes rights unique to children (such as the right to know and be cared for by one's parents).
A transformative human rights treaty
While the scope of the treaty is impressive, what makes the CRC potentially transformative is that it establishes a legal mandate. This means governments must respect and ensure the rights of every child, and conversely, children—and their parents or other caregivers acting on their behalf—can use the CRC to insist that governments do not violate their rights.
Since the advent of the CRC we have witnessed dramatic progress on many issues affecting children. Globally, under-five child mortality has declined by more than half, from approximately 12.7 million children annually to fewer than six million. School enrolment has increased, and child labour has dropped.
Although these are reasons to celebrate, a lot of work remains. Far too many young children die each year from malnutrition and other preventable causes. Universal primary education, while closer to reality, has yet to be realised. And progress on child labour has slowed. What's more, the global numbers mask disparities across and within countries. In some areas – especially armed conflicts – children continue to suffer multiple rights violations. Governments must do more to fulfil the CRC's mandate.
Angelina Jolie talks about children's rights to celebrate young people's performance of 'Dreams of Freedom' at the Royal Albert Hall in June 2017. An Amnesty International UK and Chickenshed Theatre collaboration on story, drama and human rights.
Children flourish when their rights are respected
Successful implementation of the CRC requires greater emphasis on the treaty's core provisions: The best interests of the child must inform all actions concerning children (Article 3), and the rights in the treaty must be assured to all children without discrimination of any kind (Article 2). Every provision of the CRC is relevant to ensuring each child can develop to his or her full potential. That said, two CRC ideas are particularly noteworthy:
Article 12 establishes that children have the right to express their views "in all matters affecting the child" and to have their views be given "due weight" in accordance with their age and maturity. This means that youth have the right to participate in decisions that affect their lives. Equally important, youth participation improves outcomes. Children and adolescents can offer insights that are critical to the success of policies and programmes for children. Policy makers and other adults must include children more to ensure their input.
The CRC says that the family is 'the fundamental group of society and the natural environment for the growth and well-being of all its members and particularly children'. Nineteen provisions of the CRC recognise the vital role of parents and the family in the lives of children. Supporting children's rights means advancing policies and programmes that support families and address systemic issues that make it difficult for children and their families to realise their rights.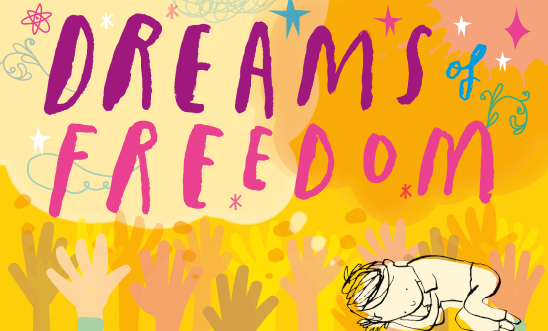 Honouring children's rights
Recognising children's agency and inherent dignity while supporting families honours children's rights in a way that is responsive to children's development.
Given the CRC places the primary legal obligation on the state, it's fair to ask how each of us can support children's rights. Eleanor Roosevelt once stated that universal human rights begin 'in small places, close to home - so close and so small that they cannot be seen on any maps of the world... Unless these rights have meaning there, they have little meaning anywhere.'
Each of us can support and strengthen children's rights by beginning close to home. We can engage children in a dialogue about rights (their own and the rights of others). We can advocate for children's rights. And, most important of all, we can listen to and ensure that all children are heard on matters that affect their lives.
About Amnesty UK Blogs
Our blogs are written by Amnesty International staff, volunteers and other interested individuals, to encourage debate around human rights issues. They do not necessarily represent the views of Amnesty International.
View latest posts