My Little Book of BIG Freedoms: the Human Rights Act in pictures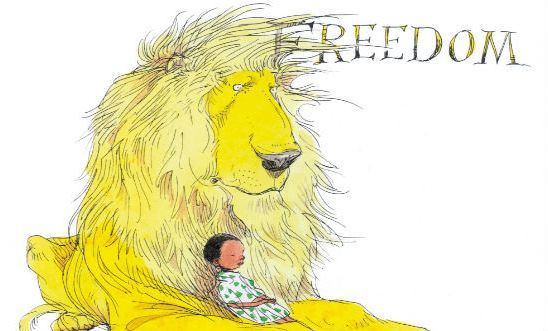 A gorgeous full-colour hard-back edition of My Little Book of Big Freedoms illustrated by the former Waterstones Children's Laureate Chris Riddell, published in partnership with Amnesty and suitable for everyone over the age of 4!
We all want a good life, to have fun, to be safe, happy and fulfilled. For this to happen, we need to look after each other and stand up for the basic human rights that we often take for granted. This book features 16 different freedoms, each accompanied by beautiful illustrations. It shows why our human rights are so important - they help to keep us safe. Every day.
'I've drawn some pictures for you. Each of them shows one of our freedoms and how it can help each of us when we need it. I hope you like them.'

                                                                       Chris Riddell
 
Reviews of My Little Book of BIG Freedoms
         The Times Children's Book of the Week, 1 July 2017
'Riddell is no stranger to using his drawings to make very powerful points and this book is an inspired project … and so useful as a discussion starter. The illustrations are superb and this book really makes you consider afresh what human rights mean. An invaluable purchase for all Keystages.'

Joy Court, The School Librarian journal
'This is a lovely book and I love Chris' illustrations. They're a great way of sparking conversations with children about things that really matter. Talking about human rights at any age is good for us and the society we live in.'

Sue Palmer, literacy expert and author of Toxic Childhood: how the modern world is damaging our children... and what we can do about it
'A thought-provoking stocking filler.'

The Guardian
'It would be hard to find anybody, young or old, not enchanted by this pocket-sized book.'

Booktrust
I'm am loving this powerful little book right now - "I've drawn some pictures for you. Each of them shows one of... https://t.co/cwLDZuXVqX

— Emma (@mybookcorner) November 29, 2015
Can't decide which of @chrisriddell50's illustrations in My Little Book of Big Freedoms I like best. Each gentle and powerful at once.

— Joanna Sholem (@BookJo) December 3, 2015
Fantastic,important book for kids by Chris Riddell & @AmnestyUK Already a favourite in our house(& not only for me!) https://t.co/3DsrRRehA4

— CaoilfhionnGallagher (@caoilfhionnanna) December 3, 2015