Scottish Elections: Human + Digital Rights Hustings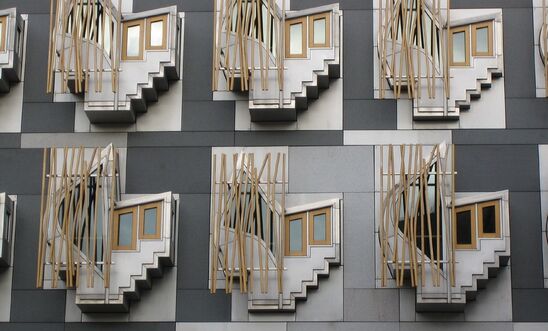 © "Scottish Parliament 'Think Pods'" by StartAgain is licensed under CC BY-ND 2.0
Amnesty Scotland has been engaging with several political parties about our priorities for the next Parliament ahead of the Scottish elections next month.
We would like to invite you to join us for a live-streamed candidate hustings, jointly organised by Amnesty Scotland and Open Rights Group Scotland, focused on questioning political parties' policies on a variety of Human and Digital Rights issues.
Find out where your candidates and parties stand on important issues like the role of the Human Rights Act in Scotland's pandemic recovery and the use of digital surveillance technologies by Police Scotland.
WHEN
Tuesday April 20th @7pm
WHERE
Streamed live on Amnesty Scotland and ORG's social media channels
GOT A QUESTION FOR THE CANDIDATES?
Use this form to submit a question about human and digital rights in advance.
About Amnesty UK Blogs
Our blogs are written by Amnesty International staff, volunteers and other interested individuals, to encourage debate around human rights issues. They do not necessarily represent the views of Amnesty International.
View latest posts