Imprisoned Writers debate at Holyrood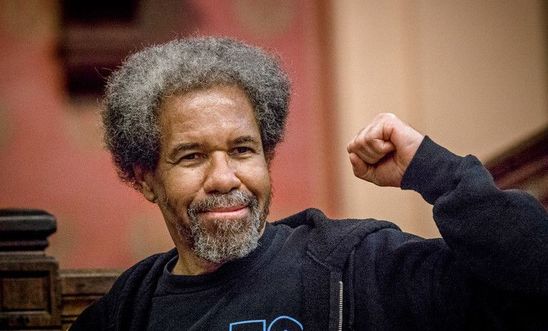 Albert Woodfox was released after more than four decades in solitary confinement in the USA, on his 69th birthday. © Amnesty Internatiional
On Thursday 23 November, the Members Debate S5M-07970 will take place in the Scottish Parliament:
That the Parliament acknowledges that, each year, 15 November marks the Day of the Imprisoned Writer, which commemorates writers around the world who have been imprisoned, threatened or attacked for exercising their right to freedom of expression, and takes action on their behalf; notes with grave concern what it sees as the decline worldwide in free expression, as documented by organisations such as Reporters Without Borders, Amnesty International, PEN International, Committee to Protect Journalists and Human Rights Watch; acknowledges the importance of defending and supporting free expression for every person in Scotland and of protecting persons persecuted around the world, by state and non-state actors, for exercising their right to free speech; notes the view that governmental, intergovernmental and civil society partners at home and abroad should work together to secure protections for writers and others who are persecuted for exercising their right to freedom of expression, and further notes calls for the day to be officially recognised every year by the Parliament.
Amnesty International UK raise the cases of writers imprisoned for exercising their right to freedom of expression. Amnesty use a series of events during the Edinburgh International Book Festival, and a recent event at the Scottish Parliament to give voice to those imprisoned. 
We are encouraging contributors through the debate to use their freedom of speech to read the work of people who have been imprisoned. 
We shared a selection of case studies with parliamentarians in advance of the debate and look forward to hearing their contributions.
About Amnesty UK Blogs
Our blogs are written by Amnesty International staff, volunteers and other interested individuals, to encourage debate around human rights issues. They do not necessarily represent the views of Amnesty International.
View latest posts