Amnesty urges the Scottish Government to stand up for human rights in Zambia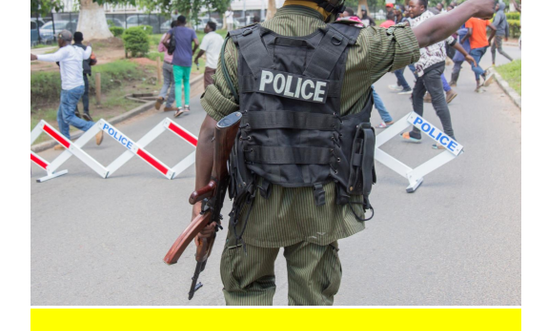 Amnesty has told the Scottish Government it must be prepared to speak up for Zambians' rights to vote peacefully as the country prepares to elect its next President. 
On Thursday the country will go to the polls amidst a climate of fear and dying culture of respect for human rights to choose between current President Edgar Lungu and Haikainde Hichilema, leader of the United Party for National Development (UPND). 
Zambia is one of the Scottish Government's 'partner countries' and benefits from a sum of its annual £10 million International Development fund. 
In a recent report Amnesty detailed how human rights have been under increasing attack since 2016 when Lungu came to power with activists and opposition leaders jailed, media outlets shut down and five people killed by police.  
Deprose Muchena, Amnesty international's Director for East and Southern Africa said: 
"What we have seen in Zambia, especially in the past five years, is an increasingly brutal crackdown on human rights, characterized by brazen attacks on any form of dissent. 
"Opposition leaders, journalists, media houses and activists have all been targeted, and speaking out against allegations of government corruption or abuse has become more dangerous.  Protests have been stopped or dispersed with unlawful and sometimes lethal force, and people who speak up against allegations of corruption have been intimidated and harassed." 
Naomi McAuliffe, Scotland Programme Director at Amnesty International UK said: 
"The Scottish Government has a relationship with Zambia through its International Development Fund and needs to be using its soft power to actively demonstrate its support for the democratic process, the rule of law, and human rights in Zambia.
"Amnesty has been urging the Scottish Government to develop a comprehensive strategy for the protection of human rights defenders in Scotland's partner countries. That should begin urgently but we know that public and private statements from governments and diplomats in themselves can act as protection mechanisms by increasing scrutiny. We encourage ministers to be prepared to speak up in defence of ordinary Zambians' right to freedom of assembly and expression in the lead up to and beyond this Thursday's election."
About Amnesty UK Blogs
Our blogs are written by Amnesty International staff, volunteers and other interested individuals, to encourage debate around human rights issues. They do not necessarily represent the views of Amnesty International.
View latest posts