Amnesty International and Glasgow FrontRunners July 2017
The Glasgow FrontRunners (LGBT+ inclusive) are supporting Amnesty International at their OUTrun event on 19th August. The OUTrun is a five-mile course, which attracts runners of all abilities from across the UK and offers participants the chance to kick off the Glasgow Pride weekend in style! To read more about this fantastic event, click here. Runners - don't forget to create your fundraising page for Amnesty International to enable them to continue fighting for equality and justice for the LGBTI community.
Amnesty's LGBTI work
We all have the right to be treated as equals, regardless of our gender identity or sexuality. But being lesbian, gay, bisexual, transexual or intersex is a crime in many countries around the world.
Over a hundred men suspected of being gay have been abducted, tortured and some even killed in the southern Russian republic of Chechnya. The Chechen government won't admit that gay men even exist in Chechnya, let alone that they ordered what the police call 'preventive mopping up' of people they deem undesirable. Amnesty has almost 200,000 signatures and is applying intense pressure upon the Chechen and Russian authorities to bring an end to these dreadful practices. Read more about the #WeExist campaign.
Amnesty research in Denmark and Germany discovered that children born with sex characteristics that do not fit with female or male norms are regularly subjected to a range of unnecessary, invasive and traumatising medical procedures in violation of their human rights. These 'normalising' procedures occur on children under 10 and have a life-long impact upon their lives and can cause long-term health complications. Amnesty is calling on legislators and medical professionals in both countries to ensure that no child is subjected to non-emergency, invasive and irreversible treatment. 
Continuing Battle
The LGBT community still faces persecution globally; in Africa laws continue to 'make love a crime' but closer to home the situation is far from resolved. Government statistics detail that hate crimes in England and Wales caused by sexual orientation increased 29% to 7,194 from 2014/15 to 2015/16. Hate crimes against transgender individuals rose 41% to 858 cases in the same time frame. 
Love is a Human Right!
Together, Amnesty International and the Glasgow FrontRunners are working to raise awareness and support for the LGBTI community in the UK and around the globe. Please join us!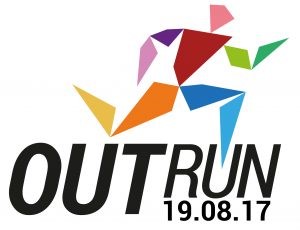 About Amnesty UK Blogs
Our blogs are written by Amnesty International staff, volunteers and other interested individuals, to encourage debate around human rights issues. They do not necessarily represent the views of Amnesty International.
View latest posts