Write for Rights with the LGBTI Network
We started the Write for Rights campaign over 15 years ago: a global letter-writing initiative which has now become one of world's biggest human rights event.
The campaign's premise is that "sometimes a letter can change someone's life". Every December, Amnesty supporters across the globe will write millions of letters for those whose basic human rights are being attacked. They are people like you, continuing a long tradition of writing letters (as well as petitions, emails, Tweets, Facebook posts, photos, postcards) to right some of the world's biggest wrongs.
The Amnesty LGBTI Network will be hosting their own Write for Rights event on the evening of 14th December 2017 at the Human Rights Action Centre in London, specifically focused on two LGBTI cases.
Xulhaz Mannan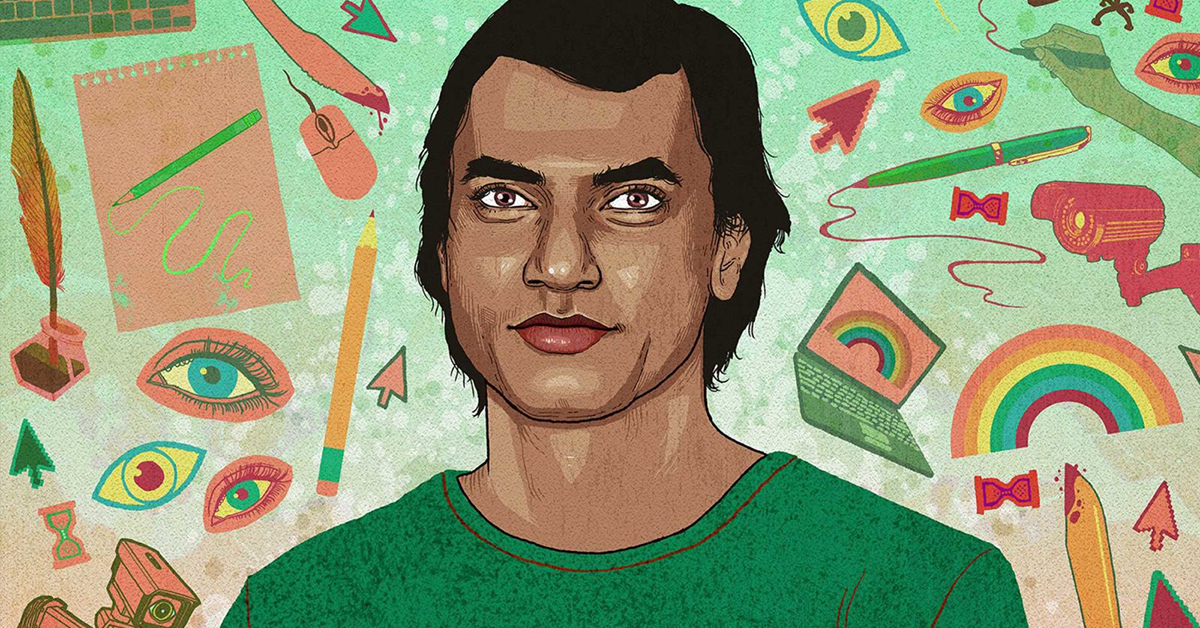 Xulhaz Mannan and Mahbub Rabbi Tonnoy helped set up and run Bangladesh's first and only gay magazine, Roopban. Unfortunately, the two tragically saw their lives cut short after succumbing to a vicious attack by men posing as couriers, who entered Xulhaz's apartment and hacked them both to death.
A year and half has passed since their murders and there has been very little progress made with their case. The police have made a handful of arrests and claim to have identified other suspects, but no one has been formally charged. Although same-sex relations are illegal in Bangladesh, LGBTIQ campaigners were beginning to change people's attitudes. The murders however have set back this progress.
We encourage supporters to send messages of solidarity to Xulhaz Mannan's family, also urging the Bangladeshi Home Minister to ensure that those responsible for these killings are brought to justice.
Sakris Kupila
Sakris Kupila, a 21-year old medical student and activist, is calling for reform of Finland's gender recognition procedures, which violate the rights of transgender people to be free from cruel, inhuman and degrading treatment.
Finland's law calls for individuals to be diagnosed with a "mental disorder" to change their name to match their new identity. What's even more shocking is that for an individual's new gender to be legally recognised they are forced to be physically sterilised.
Sakris has suffered harassment, intimidation, violent threats and open hostility because of his work defending the rights of transgender people. But, despite being forced by his current situation to take a year out from his studies, he remains determined to continue his campaign.
He is petitioning against these cruel regulations. He is demanding from the Finnish Government to amend its laws to guarantee that all transgender people in Finland can obtain legal recognition of their gender identity without having to comply with requirements that violate their human rights.
We are asking you to write to the Finnish Prime Minister Juha Sipilä urging him to reform the degrading process for obtaining legal gender recognition in Finland.
Please join us on the evening of 14th December at the Human Rights Action Centre in London, where we'll be writing and sending personal letters of appeal and support. Just make sure you click 'Attending' on the Facebook event page.
About Amnesty UK Blogs
Our blogs are written by Amnesty International staff, volunteers and other interested individuals, to encourage debate around human rights issues. They do not necessarily represent the views of Amnesty International.
View latest posts