Your guide to a human rights staycation
Can't face the bother of catching a flight and would rather a weekend getaway or mini-break close to home? Why not consider one of these human rights hotspots – be inspired by the human rights breakthroughs that have happened there or discover more about an activist who did so much for human rights progress in the UK.
Runnymeade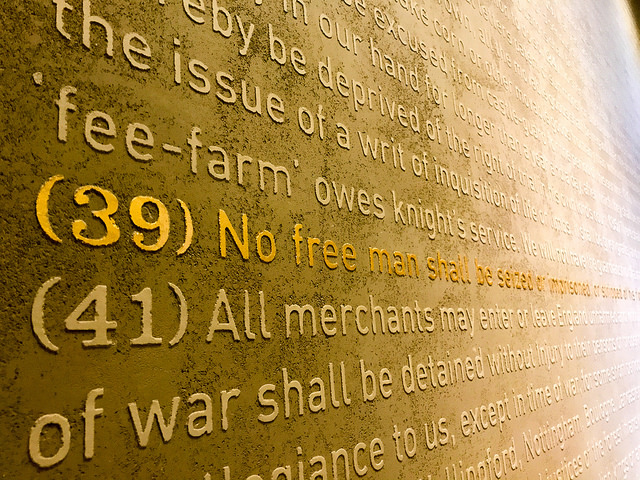 In 1215 King John signed the Magna Carta at Runnymeade.
The Magna Carta Liberatum (The Great Charter of Liberties) was a binding document drawn up by King John and the Archbishop of Canterbury, acting as a peace treaty between the Crown and rebel factions.
The Magna Carta declared that the King must respect certain legal procedures and could not act outside of the law of the land. It influenced the creation of Common Law and is the first significant milestone in the campaign for human rights.
This clause remains essential to British constitutional law: 
'No Freeman shall be taken or imprisoned, or be disseised of his Freehold, or Liberties, or free Customs, or be outlawed, or exiled, or any other wise destroyed; nor will We not pass upon him, nor condemn him, but by lawful judgment of his Peers, or by the Law of the Land. We will sell to no man, we will not deny or defer to any man either Justice or Right.'
Clause XXIX of the Magna Carta
Hillsborough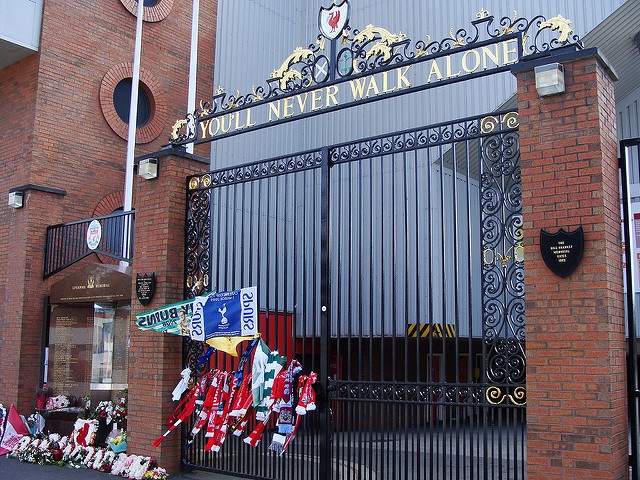 The appalling disaster in 1989 at Hillsborough football stadium totalled 96 lost lives. The cause was a human crush, due to severe overcrowding in the centre pens. The verdict of the initial inquest was 'accidental death'. Unhappy with the verdict, the families of those who had died campaigned tirelessly for a retrial. 
In 2014 the case was reopened – by then The Human Rights Act had changed, and had become part of our law, meaning that if anyone dies at the hands of the state, or because of state failings, the reason for their death must be fully investigated and the findings made public. 
After a two-year inquest, the jury concluded in 2016 that the people who died were unlawfully killed, and that the fans were not to blame for what had happened. Thanks to the Human Rights Act justice finally prevailed.
Rochdale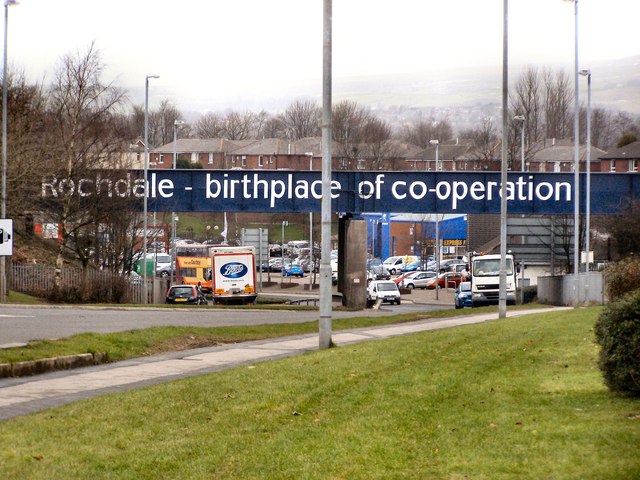 After the industrial revolution many skilled workers were forced into poverty as their jobs were now being done by machines. In 1844 in response to this a group of 28 Rochdale-based weavers and skilled workers decided to join together to open a shop selling food items that they could not otherwise afford individually. They each pooled £1 giving them £28 in total. 
The group became known as the 'Rochdale Society of Equitable Pioneers' and heralded the start of the co-operative movement – a landmark for consumer rights. The original shop has now been turned into a museum. 
Durham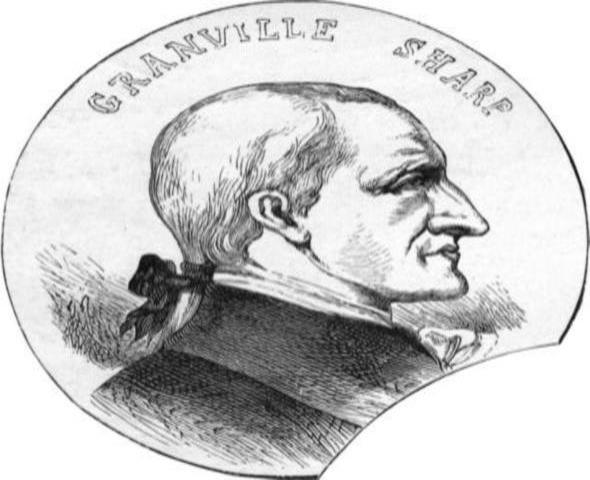 Born in Durham in 1735, Granville Sharp was a linen draper turned social reformer who dedicated his life to campaigning against social and legal injustices. He led the way in bringing about the abolition of the slave trade. 
A black slave, Jon Strong, was so badly beaten by his owner (a lawyer called David Lisle), that he could not work. Sharp met him at his brother's surgery having his wounds treated. Sometime later Lisle spotted Strong in the street, had him kidnapped and sold to a planter called James Kerr. Strong managed to get word to Sharp, and in a court attended by the Lord Mayor and the Coroner of London, Lisle and Kerr were denied possession of Strong. 
It took another 100 years for the Abolition Act to finally outlaw slavery throughout the British Empire.
Liverpool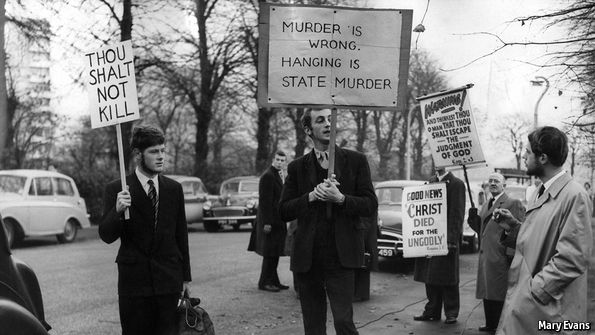 A Labour politician, conscientious objector and vehement opposer of capital punishment – Sydney Silverman was born in Liverpool in 1895. 
He founded the National Campaign for the Abolition of Capital Punishment, and in 1965 he had the Murder Bill passed through Parliament to abolish the death penalty for murder in Britain and in the British Armed Forces. 
Silverman died in 1968. The following year the abolition was fully realised. 
Bristol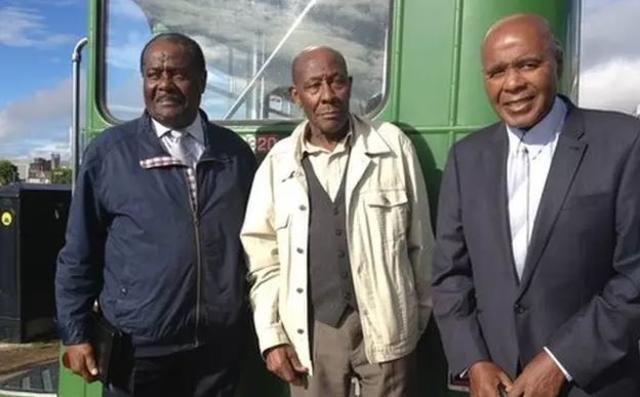 Paul Stephenson is an eminent Bristol-based civil rights campaigner.
 In 1963 he led the boycott of the Bristol Omnibus Company. The bus company refused to hire black and Asian drivers or conductors, a spokesman for the company said, 'the introduction of coloured crew downgraded the job, causing existing (white) staff to go elsewhere.' 
He gained support from thousands of Bristolians and after a 60 day boycott the company revoked its colour bar. In 2009 he received an OBE for his work in the improvement of race relations.
Bow – East London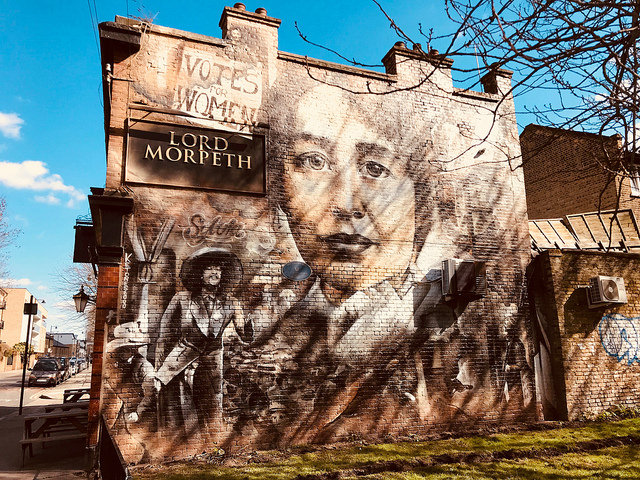 Sylvia Pankhurst, one of the founders of the Women's Social Political Union (WSPU) broke away from her mother Emmeline and set up her own suffrage offices in Bow, East London. 
The WSPU movement was set up initially to help middle, upper middle class and property-owning women. Sylvia wanted to fight for the rights of working women and it was this difference that led her to set up her own branch in the East End. 
She used the local bathhouse on Roman Road to hold meetings and in 1914 established the headquarters of her branch in a building on Bow Road. She later moved on to different locations but always staying within the Bow area. 
In 1918 some women over the age of 30 could vote, and in 1928 suffrage was extended to all women 21 and over. The Suffragette Spirit lives on today.
Glasgow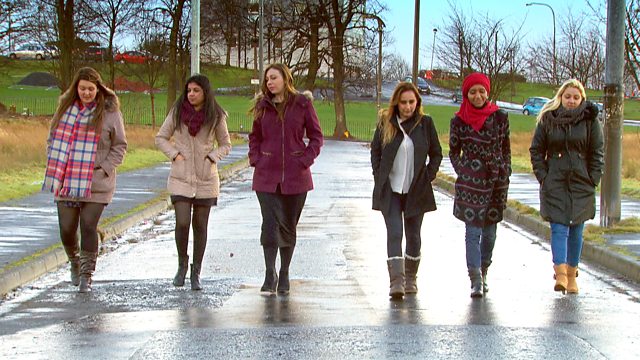 In 2005 a group of seven secondary school students from Glasgow who became known as the 'Glasgow Girls', launched a campaign to end the detention and planned deportation of their close friend Agnesa Murselaj. 
Agnesa and her family had been traumatised by a dawn raid and were afterwards detained. The girls organised a petition and got signatures from other pupils. 26 MSPs signed in praise of the group and the girls' petition was presented to Scottish Parliament and was supported.
In September 2008 the Murselaj family were granted permanent leave to remain. Through their campaign they raised awareness on dawn raids, detention and the overall bad treatment of asylum seekers whose rights of appeal had been exhausted. 
They won the Scottish Campaign of the Year Award in 2005.
Tredegar, Wales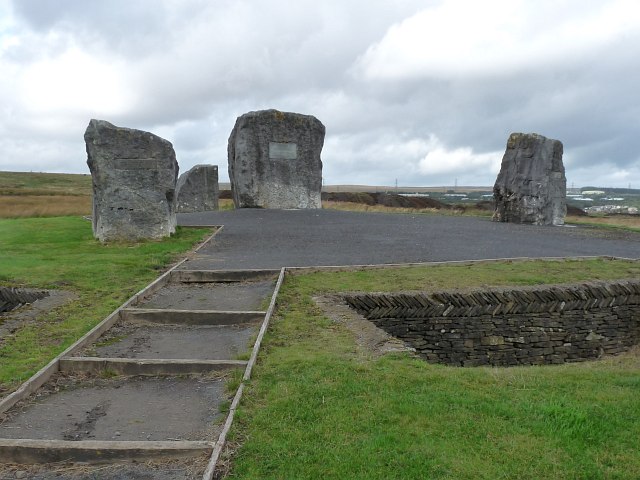 Aneurin Bevan was born in Tredegar in 1897 into a collier community. He was a left-wing Labour politician who led on the creation of the NHS.
Having grown up in a community of constant poverty and struggle, he understood very well the difficulties of those who could not afford healthcare, saying: 'The collective principle asserts that... no society can legitimately call itself civilised if a sick person is denied medical aid because of lack of means.'
Bevan was voted number one in a recent poll of the 100 most important Welsh people for his work in establishing the Welfare State.
Belfast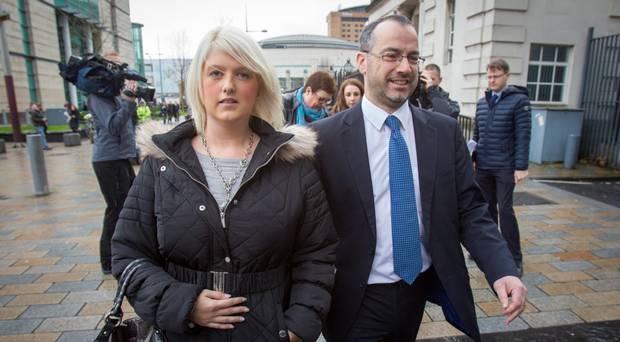 In 2013 Sarah Ewart had to travel to England to have an abortion due to Northern Irish legislation.
She had been told that her baby would not survive due to fatal foetal abnormality and she chose to end her pregnancy. The horror of her experience compelled her involvement with decriminalisation of abortion in NI. Her case was presented to the Belfast High Court in May 2017,  and was deemed to be a breach of European human rights legislation. However, after this initial success the High Court judge passed the legislation change over to the Northern Ireland assembly who opposed the change. 
Although the law has not changed, the fact that the High Court acknowledged it as a breach of human rights in line with Article 8 of the European Convention on Human Rights, proves that change is starting to happen on how abortion is viewed in NI.
Join our campaign to end the abortion ban in Northern Ireland.
About Amnesty UK Blogs
Our blogs are written by Amnesty International staff, volunteers and other interested individuals, to encourage debate around human rights issues. They do not necessarily represent the views of Amnesty International.
View latest posts