The UK government has been spying on Amnesty – so we're going to court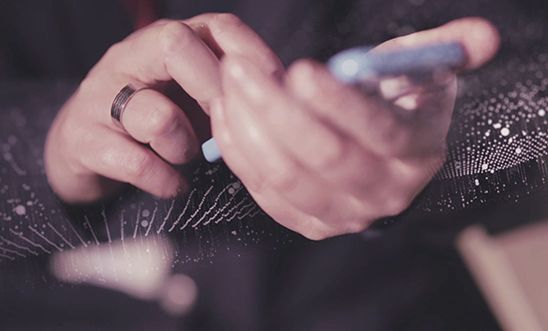 © Amnesty International
By Rachel Logan (Law & Human Rights Programme Director) and Joshua Franco (Researcher/Advisor on Technology & Human Rights)  
At around 4pm on a Wednesday afternoon in July 2015, a short, one-paragraph e-mail arrived at the offices of Amnesty International. It was from the UK Investigatory Powers Tribunal who, just over a week before, had issued a ruling telling us we weren't the victims of any unlawful interference by the UK government under their 'bulk' surveillance powers. As the e-mail now made clear – this was not true.
So there it was in black and white: the UK government had been spying on Amnesty's communications. More than that – they'd broken their own rules in the way they'd done it. 
There were so many unanswered questions: how big was the fishing net our data had been trawled up in? What exactly had been intercepted? Who had our communications been shared with – the USA, other countries with more repressive governments? There were no answers to these questions in the email, and the judges weren't willing to tell us more. 
We still don't know, and neither do those people we work with.
End the mass surveillance that threatens our work
And so today, 7 November 2017, Amnesty, Liberty, Privacy International and more than ten other NGOs from other countries are gathering in Strasbourg. We're asking the European Court of Human Rights (ECtHR) to call an end to the mass surveillance and unregulated data sharing of the UK government that threatens the rights and ability to work of not only us, but of human rights defenders, journalists and others the world over.
Aggressive and insufficiently controlled surveillance powers – whether inherently unlawful mass surveillance programmes like those Edward Snowden exposed in the UK and USA, or abusive targeted activities – pose a huge risk to human rights defenders everywhere.
Since Snowden's revelations, and since we first started this case against the UK government in the Investigatory Powers Tribunal back in 2013, there has been a complete overhaul of the domestic legal framework for communications surveillance. The Investigatory Powers Act (IPA) 2016 supposedly brings together all the various bits of legislation used to justify spying on us all in one more accessible place. 
Invasive practises 
What the IPA also does is write into that law exactly the kind of invasive practises that we are challenging, and expand on them. 
The IPA permits, among other things, bulk collection and interception of communications, bulk hacking and the grabbing of 'bulk personal datasets' from any company or organisation you're registered with. It also forces internet companies to store everyone's internet browsing activity for 12 months and provide access to those records to a huge range of government agencies, from HMRC to the NHS. 
There are supposedly some new safeguards in the law, but none of them come anywhere near sufficiently protecting people from having their rights abused. They also don't include any protections for confidential communication of human rights defenders in the UK or abroad, or any regulation of how the captured data is shared with foreign governments. 
Eyes on the ECtHR
Perhaps worst of all is that the UK government is touting this as a gold standard approach, fit for replication across Europe and beyond.
That's why we're challenging the UK's unlawful surveillance in Strasbourg today. If we succeed, this case should require a re-write of the IPA. It should also prevent similar laws being passed in other Council of Europe states, and send a strong message further afield about rights abusive surveillance.
What the ECtHR decides not only has the potential to stop human rights abuses in the UK, and protect the work of HRDs, investigative journalists and others, but also to stop the damage spreading around the world. 
Human rights defenders around the world have a lot of work to be getting on with – and they're watching the ECtHR in the hope that their rights are upheld so they can do just that.
About Amnesty UK Blogs
Our blogs are written by Amnesty International staff, volunteers and other interested individuals, to encourage debate around human rights issues. They do not necessarily represent the views of Amnesty International.
View latest posts