Act now: A solution is possible for refugees in Calais and Dunkirk
'I don't know if this [making asylum application in France] is possible for me. But even if it's possible to stay in France, I wouldn't want it, I want to be with my family.'

A fifteen-year-old boy from Afghanistan, now living in Calais and waiting to be reunited with his grandmother and uncle in the UK
No one undertakes dangerous journeys, facing further abuses such as sexual violence and assault along the way, and risks their life in unseaworthy boats or locked in lorries, for no reason.
Fleeing war and persecution, people are forced to take grave risks, often in the hands of people smugglers – all in the hope of finding somewhere that is safe and sustainable. Trying to reach the support of your family settled elsewhere is a natural and legitimate decision to make – particularly where conditions elsewhere offer no long-term security.
Everyone has the right to seek protection abroad, but getting to Europe safely and legally is impossible for most of those who need to.
Around 6,500 refugees and other migrants are currently living in two makeshift camps in Calais and Dunkirk. Conditions in both camps, while different, are in many ways atrocious. While those living there – and many volunteers – do their best, there are increased reports of violence against those in the camps, there are essentially no child protection measures in place and babies, pregnant women, unaccompanied children and the elderly are among those living in squalor.
French and British authorities have repeatedly argued that no one should cross the Channel. But in just the three days we spent there, we met several refugees and other migrants who already have the right to be reunited with their families in the UK. Others should be given that right at a time of global crisis when all countries need to share responsibility.
However, it's near-impossible for many of these people to access proper legal advice in the camps, so they are unaware of their rights and options. Effectively abandoned by authorities on both sides of the Channel, they risk their lives trying to cross by jumping in the back of a lorry, walking through the Eurotunnel or even setting off from the coast in small boats.
Here's how you can help:
We're urging both the UK and French governments to work together to ensure that people living in Calais and Dunkirk who have family links to the UK are swiftly identified and transferred to join them. We've made a number of specific recommendations which would help this to happen – including ensuring access to proper legal advice – to the authorities of both countries.
We need you to add your voice – let them know that this human rights crisis cannot go on.
Step 1 - Send a tweet
Tweet the UK Immigration Minister, James Brokenshire, and the French Minister of the Interior, Bernard Cazeneuve.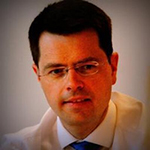 @JBrokenshire
9,045 followers
. @JBrokenshire & @BCazeneuve: A solution is possible for refugees in #Calais. You must reunite families torn apart by war & persecution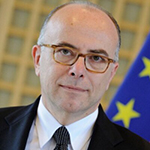 @BCazeneuve
100,000 followers
. @JBrokenshire & @BCazeneuve: Don't separate refugees from their families. Sort out the dire situation in #Calais

Step 2 - Email your MP
Ask your MP to call on the Prime Minister to urgently amend the immigration rules to help more refugees to be reunited with family members in the UK.
About Amnesty UK Blogs
Our blogs are written by Amnesty International staff, volunteers and other interested individuals, to encourage debate around human rights issues. They do not necessarily represent the views of Amnesty International.
View latest posts