Egyptian women need our help more than ever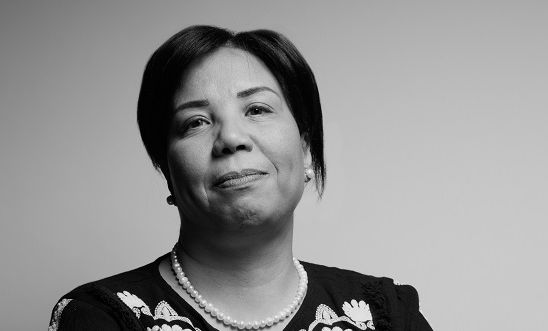 Azza Soliman
Since I was young I have always seen Egypt with rose tinted glasses. In the months before I moved to Alexandria to study I ignored the warnings of the poor treatment of women and harassment and was determined to see the glorious Egypt I reminisced from my childhood. However, during my time in Alexandria I saw for myself the struggles that women face in Egypt daily.
Undoubtedly, there's a long way to go in the fight for women's rights and my experience showed me how necessary the work of feminist activists like Azza Soliman is. She is a model and inspiration of the strength of women in this fight. 
Since returning to the UK I've become immersed in women's rights issues in Egypt and specifically Azza's case. I have started a research project about gender and violence in Egypt and I'm now part of the Women's Action Network at Amnesty UK, which is why I am writing this today.
 
Azza Soliman, a feminist and women's rights lawyer, has been one of the most prominent women's rights defenders in Egypt since the 1980s. Azza's organisation the Centre for Egyptian Women Legal Assistance (CEWLA) campaigns for legal equality of Egyptian women. She is a symbol and leader of the feminist women's rights movement in Egypt. Her work has not only shed light on issues in Egyptian society such as torture, arbitrary detention, domestic abuse, and rape, but has also given legal aid, support, and literacy lessons for women in poverty and survivors of abuse.
In recent years there has been as sharp increase in the criminalisation of the work of feminists like Azza. The idea that someone campaigning for women's rights and fighting for equality – In the same way that so many of us do – could face prosecution for their work is incomprehensible. 
Violence against women and the continually shrinking space for civil society has been an underlying problem in Egypt for decades. However, in the last seven years since the Arab Spring, and particularly under current president al-Sisi, these issues have become increasingly prominent to the point where it is our duty to act and question the Egyptian government. 
Since the revolution, sexual violence and harassment in Egyptian society has continued to increase, Egypt even joined in with the #MeToo online trend. But whereas in the UK, the US, and other countries that have taken part in the #MeToo movement, women have been able to campaign. In Egypt, feminists like Azza are being silenced. 
All perceived threats to al-Sisi's power are being destroyed by any means necessary. Azza is no stranger to this crackdown and has been targeted in many ways: 
•    Her charity is one of the NGOs that have been affected by the new laws
•    She is one of five human rights defenders and three human rights NGOs whose assets have been frozen 
•    She and four other human rights defenders have received travel bans
•    She has been accused variously of spying, targeted by smear campaigns and she is at risk of being prosecuted for her work as a human rights defender
Azza symbolises rising levels of violence and simultaneously shrinking space left for Egyptian civil society and women's movements in recent times. We are not powerless and it is our duty to stand up for people like Azza and the work she does.
There are many ways we can do this. The primary way we can act is by urging President al-Sisi to drop charges against Azza (Case 173), as well as against all other orders against human rights defenders and human rights organisations, and to finally lift the recent bill against NGOs.
About Amnesty UK Blogs
Our blogs are written by Amnesty International staff, volunteers and other interested individuals, to encourage debate around human rights issues. They do not necessarily represent the views of Amnesty International.
View latest posts