We must keep up the pressure to ensure all children have their right to food realised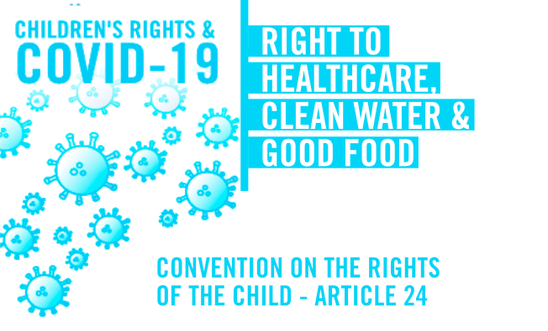 Blog by Katherine Walton, Chair of the Amnesty Children's Human Rights Network
'COVID-Summer Food Fund Announced thanks to 22 year-old Marcus Rashford - let's keep up the pressure to make sure children have their right to food realised.'
Marcus Rashford is 22 year old footballer and activist - and thanks to his efforts, the Government in England has agreed to extend a voucher scheme for children on free school meals during the summer holidays.
A 'Covid Summer Food Fund' will now offer six-week food vouchers to children eligible for free school meals in England during the holidays.
This is a huge victory for Marcus Rashford, and all those involved in the campaign. It's an even greater victory for children, and children's rights, and highlights the powerful role young adults can play in ensuring the rights of their younger counterparts are realised.
Together, we must keep up the pressure on the Government, and ensure these efforts see children having their right to food respected and protected.
Even during term time, there have been serious rollout problems of the £15 per child per week electronic voucher scheme, leaving schools and families in England unable to access the electronic system and often reaching into their own budgets to pay for food.
A survey by the Food Foundation in May said that more than 200,000 children in the UK have had to skip meals because their family could not access enough food during lockdown. As we approach the summer holidays, we can expect this figure to rise.
The response across the nations also hasn't been consistent, meaning children are in a postcode lottery when it comes to having their right to food (Article 24 of the UNCRC) ensured and realised by the UK Government.
Whilst England is pushing through with the electronic voucher system, governments in Wales and Scotland are supporting children on free school meals with food vouchers, meal deliveries or bank transfers until children go back to school.
What's more, many children, despite living in poverty, are also not eligible to receive free school meals due to their families immigration status, or due to recent changes to eligibility requirements linked to Universal Credit.
UNICEF UK also estimates that 2.5million British children (19%) now live in food insecure households. This is unacceptable and the government must get its priorities right, and stop making children invisible victims in this pandemic. Freedom from hunger is a basic human right and it is extraordinary and shameful that this is happening in a country that has the capacity and resources to prevent it.
As Marcus Rashford said, "political affiliations aside, can we not all agree that no child should be going to bed hungry?"
About Amnesty UK Blogs
Our blogs are written by Amnesty International staff, volunteers and other interested individuals, to encourage debate around human rights issues. They do not necessarily represent the views of Amnesty International.
View latest posts