Migrant families, NRPF conditions and Covid-19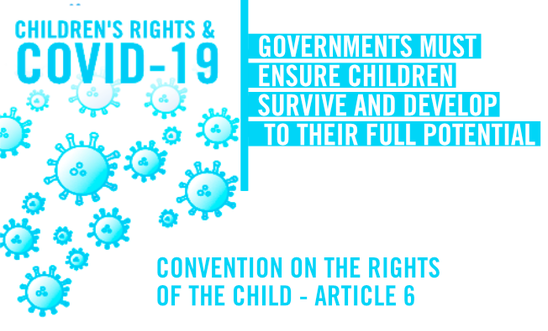 Blog by Lisa Incledon, Children's Human Rights Network Committee member
The Covid-19 pandemic is impacting on all of us in different ways. For both children and adults, this pandemic has been a worrying and difficult time. We have concerns about health, about our family and friends, about the limitations to our lives that have resulted and about the financial impact of Covid-19. For many migrant families the 'No Recourse to Public Funds' (NRPF) policy only serves to worsen the financial impact and can have a severe impact on children's lives.
What is NRPF?
'No Recourse to Public Funds' is an immigration restriction applied to many thousands of people living in the UK, which prevents them from accessing welfare benefits and supports, such as Universal Credit. It applies to people who are undocumented, and also to people who have the right to live and work in the UK, and who may have been living and working in the UK for many years. Children whose families are affected by the NRPF condition include some children who were born in the UK and children who are British citizens.
It is possible to apply for NRPF conditions to be lifted, but only in exceptional circumstances when they are at imminent risk of destitution.
NRPF and Child Poverty
Concerns about the NRPF policy and child poverty are not new. NRPF has been criticised as denying families the safety net of access to mainstream benefits when needed, which can have a serious impact for children. Children whose families are subject to these conditions may live in overcrowded or insecure accommodation or be at risk of homelessness, and families may struggle to afford enough food or to pay costs like school uniforms. Children may also experience stress, anxiety and marginalisation as a result of their families' financial difficulties.
Free school meals for children from Year 3 onwards are also linked to parents' benefits, meaning NRPF conditions imposed on parents directly impact on the rights of vulnerable children to receive free school meals. For children whose families are struggling to meet costs of accommodation, bills and food, the provision of free school meals could be an essential provision, ensuring that children are not left hungry during the school day.
NRPF and Covid-19
During Covid-19 the impact of NRPF conditions on children and their families is intensified. There has been a significant increase in claims for Universal Credit during the pandemic, but for those subject to NRPF restrictions this simply isn't available. Parents and carers may be facing a loss of work and income due the pandemic, resulting in greater levels of poverty and insecurity, without the safety net of being able to claim welfare benefits.
This means that children in families affected by NRPF conditions are particularly at risk of poverty and deprivation during this period, with families struggling to provide basics such as sufficient food to feed their children.
The impact on children's right to education is also likely to be significant. Children living in insecure or overcrowded situations are more likely to have difficulties learning at home and other locations such as libraries have been closed. Families in poverty may also face financial barriers in accessing resources such as online learning for children who are not attending school during the pandemic. Research into homeschooling undertaken by the Children's Commissioner's Office found that the majority of school work required access to a computer, particularly for those aged 13+ (68.6% of children in that age group requiring a computer for all of their school work). This is a real disadvantage for children who don't have access to a computer at home, which could have a lasting impact on their education.
The government has taken some steps such as extending free school meals to some groups of children during this period. However, steps taken are limited and they have so far resisted calls to lift NRPF conditions to that all those in need are able to access support during this time of crisis, despite calls to do so from many charities, the Children's Commissioner and MPs.
Amnesty has also been calling on the government to scrap the NRPF policy and you can sign the petition calling for action to protect the most vulnerable during the covid-19 crisis, including essential workers, victims of domestic abuse and migrants.
About Amnesty UK Blogs
Our blogs are written by Amnesty International staff, volunteers and other interested individuals, to encourage debate around human rights issues. They do not necessarily represent the views of Amnesty International.
View latest posts