COVID-19: What next for young people missing their exams?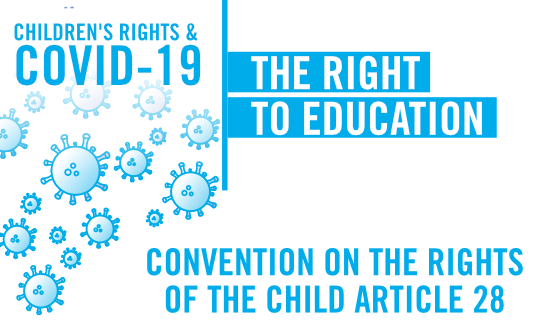 Serena Jemmett 18, A-Level student (& Network Committee Member)
On the 18th of march, Gavin Williamson, the Secretary of the Department for Education, announced that year 11 and year 13 students would not be sitting their public exams this summer in May and June. With no pre-warning, students from these two year groups were shocked.   
I asked my fellow year 13 students how they felt about exam cancellations. The word cloud below is proportional with the number of times the word was used.
The word cloud shows that most students feel confused - whilst exams boards, ofqual and ucas are apparently giving all the information they can, it is evident it is not enough. For example we still do not know when our new results day is. Relieved is the second highest used word. This clearly shows negatives surrounding exam stress and pressure, which is something that definitely needs to be looked into, and perhaps the cancellation of exams will lead to some sort of education reform. Another key word is lost, due to little guidance on what to do now. Preparing for an exam is very much an individual task, you control the outcome by how hard you revise and work, but now students have no control, this shift is hard to suddenly cope with.
Immediately I felt the weight of exam stress and pressure lifted, but quickly after the new anxiety about how I was going to get my grades fell onto my shoulders. Not only were students angry that they had worked hard for the past two years but also that no information about what would take place instead of exams followed. This uncertainty caused huge levels of stress and anxiety across the country, not only in students but also in teachers and parents. Many students were sad they would not be able to "prove" themselves and feel like their grades were truly earned.
In the period before finding out how grades would be given the levels of speculation amongst young people were off the charts, however when the British press is so speculative can they be blamed? Children are always told to check the source of where they receive news and information for biases or even accuracy, but in this period we were being told not to read the press, to flat out avoid it. In a 'democratic' country, i believe the press should be regulated enough so that accurate and correct information is released leading to certainty within the public.
Even after the method of how grades will be awarded was announced, it did little to reassure students. The point here being that there is already an epidemic of mental health problems amongst young people from exams, social media, puberty, schools, relationships, family matters etc. and the announcement of exam cancellations causes great concern over how students will deal with it. For the course duration (2 years) and pretty much our entire academic lives, students are faced with intense pressure to perform in the exams and are told that public exams are so, so, so important for our futures - a-levels especially. Without good grades we won't be employable, we won't get into university, we won't have a future. This rhetoric firstly is wrong but also puts an unhealthy amount of pressure on students. AND with exams now cancelled we are lost. We have nothing to do until September, when hopefully those who applied to university will get into one. Some sort of guidance would have been appreciated but wasn't given whatsoever.
Some ideas on how to spend your 5 months are:
Online courses

Reading books

Watching documentaries/films/tv shows

Learning a new skills

Learn a language
But i would also like to stress that it is hard to be productive in circumstances when there is a pandemic, so allow yourself to have days off or do nothing. Be kind to yourself, and remember the distinction: you're not working from home, you are at your home during a crisis trying to work.
 
UPDATE: results day is now as usual - 13 august and there is no method to appeal grades.
About Amnesty UK Blogs
Our blogs are written by Amnesty International staff, volunteers and other interested individuals, to encourage debate around human rights issues. They do not necessarily represent the views of Amnesty International.
View latest posts