Our Arms Treaty graphics - get sharing!
Every year, hundreds of thousands of people are killed, injured, raped, forced to flee from their homes and face untold suffering due to the unregulated arms trade - something we could change this summer with the first global Arms Trade Treaty.
A strong Arms Trade Treaty could be one of the greatest human rights breakthroughs in history. The more people who show support, the more pressure there is for world leaders to negotiate a binding treaty.
Share our Arms Treaty campaign images
Help us spread the word by sharing these campaign images from around the world. Share them on Twitter, use them as your Facebook cover image, blog about them, pin them up on noticeboards and sellotape them to the cat.
Click on any image below for a full-size version which you can save and share as you wish.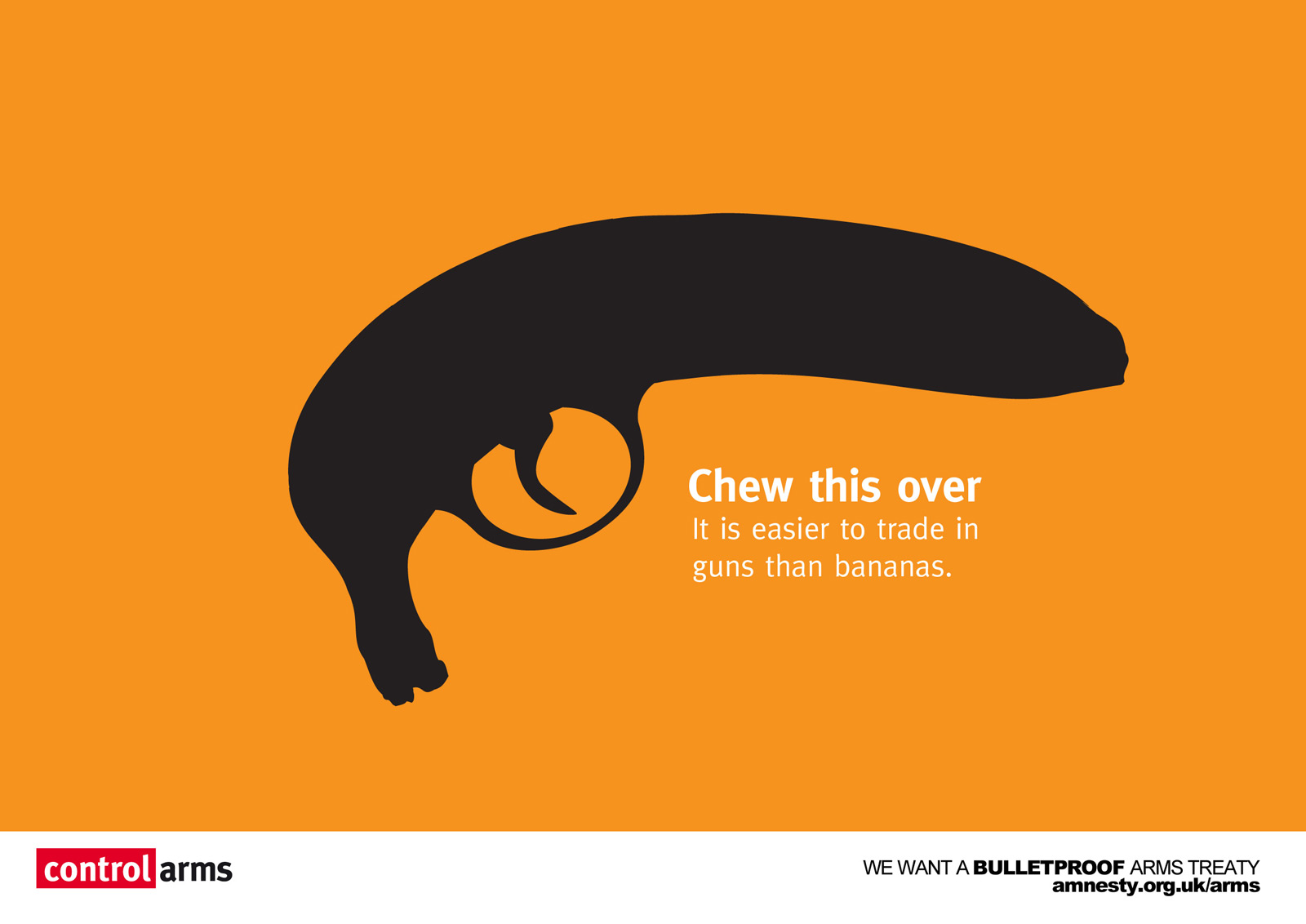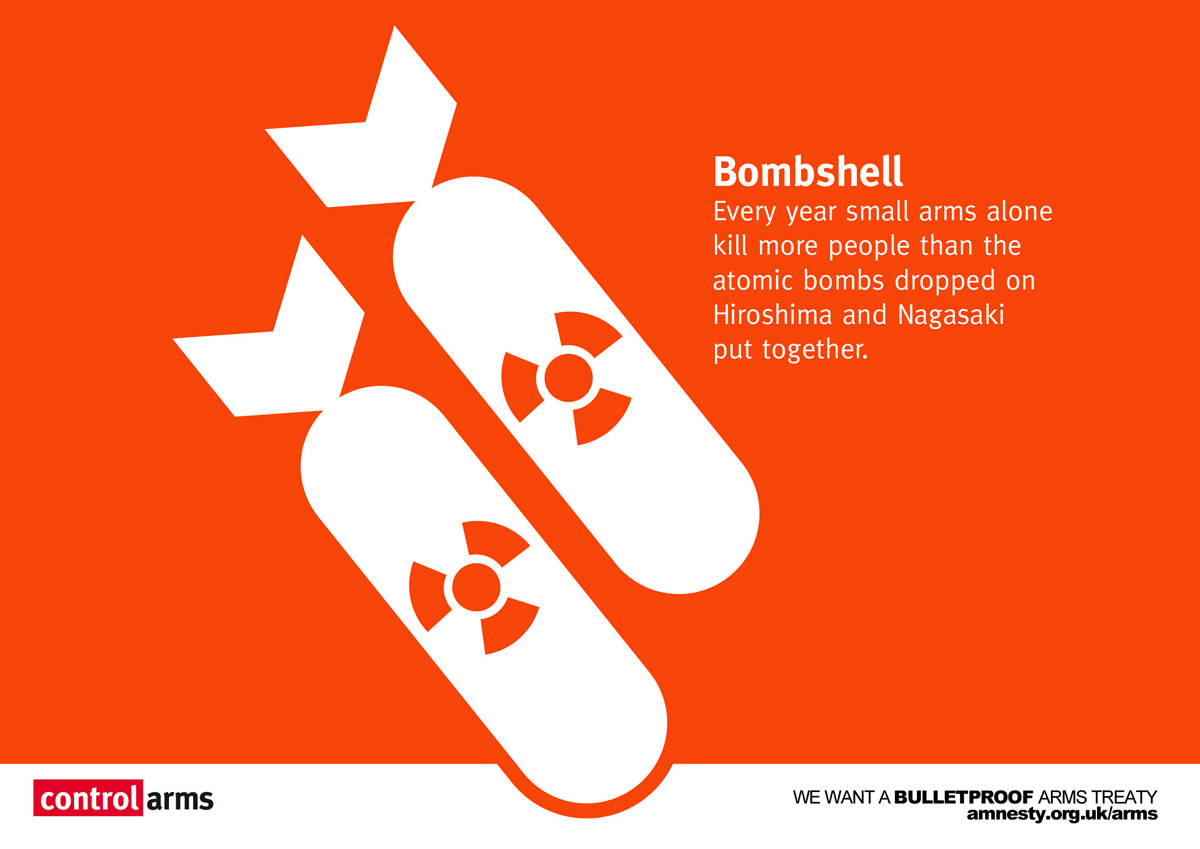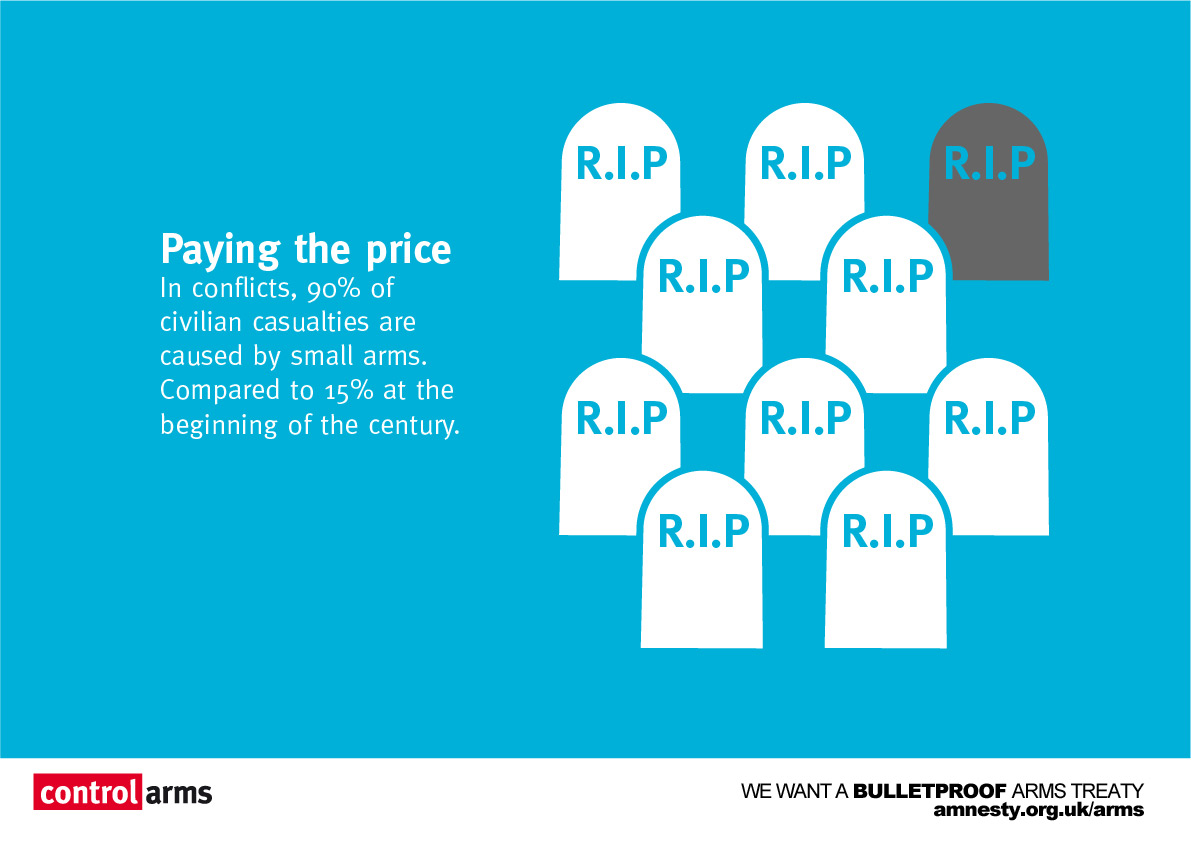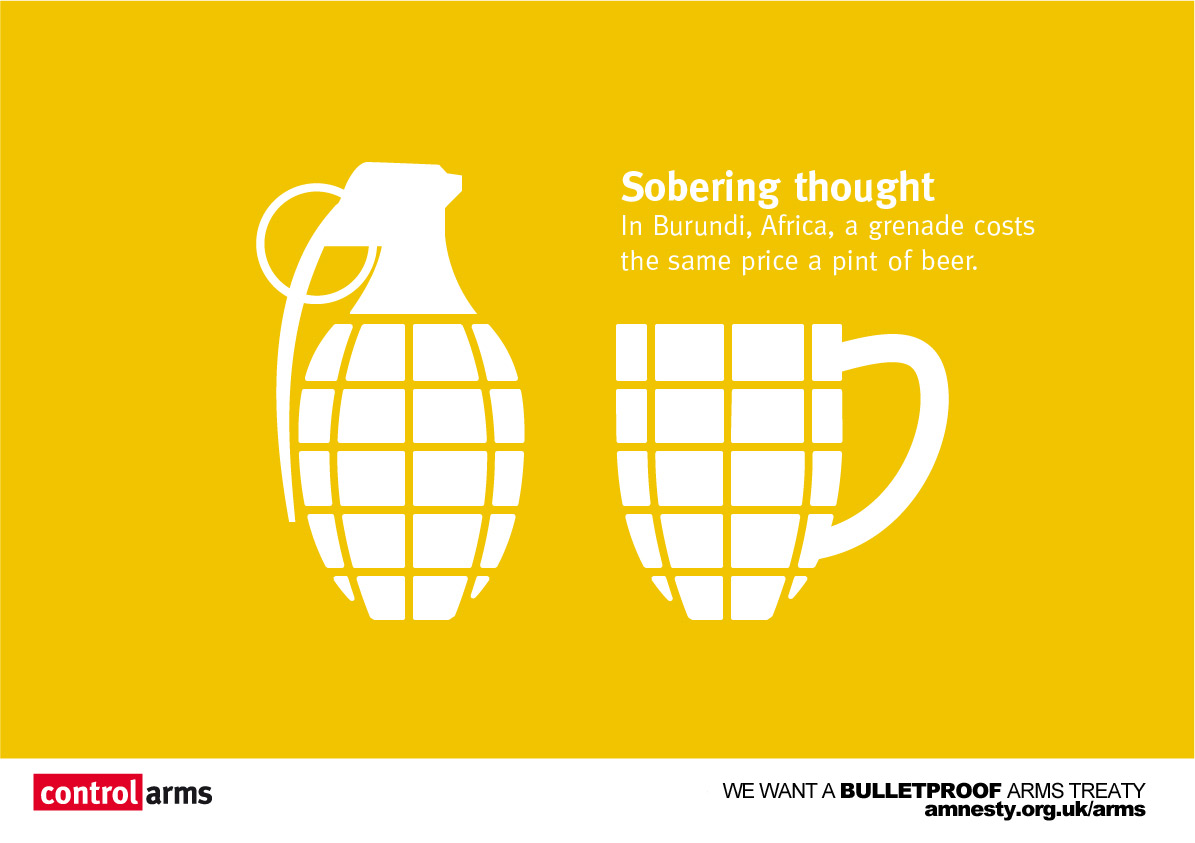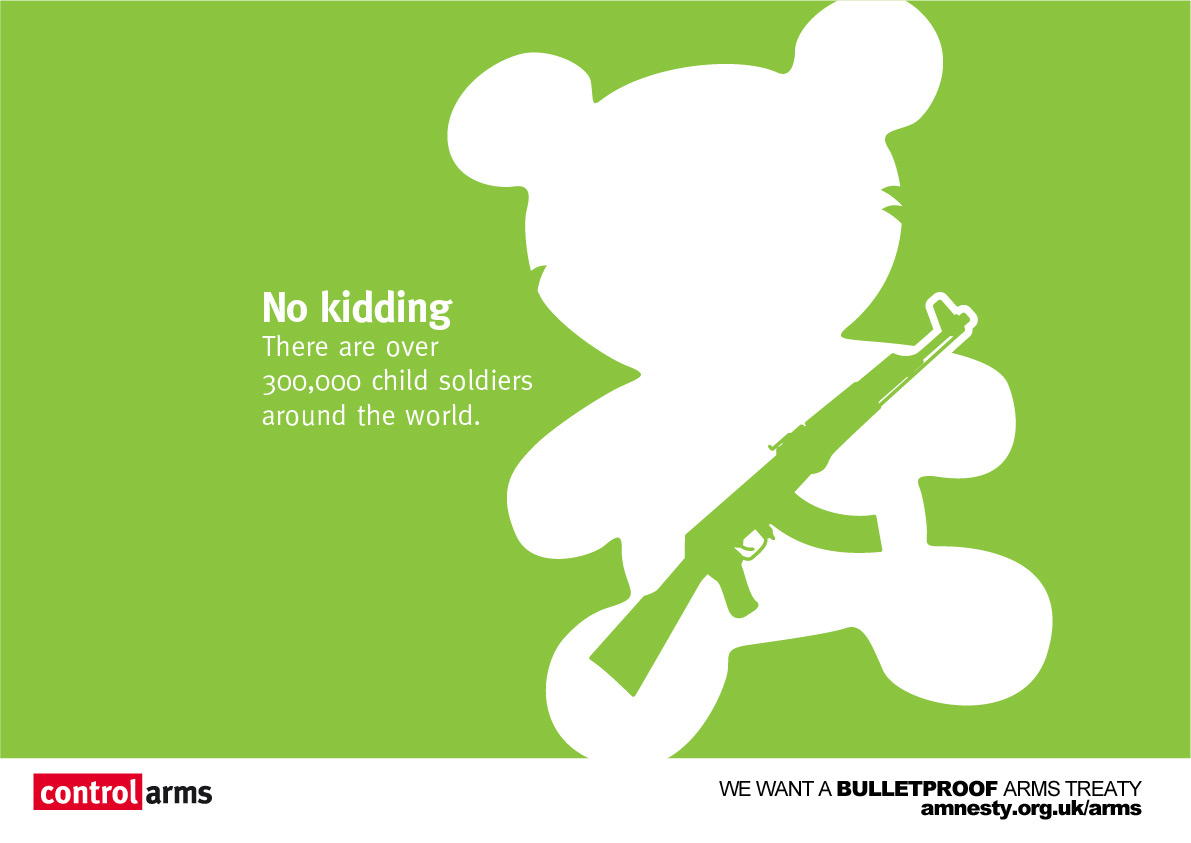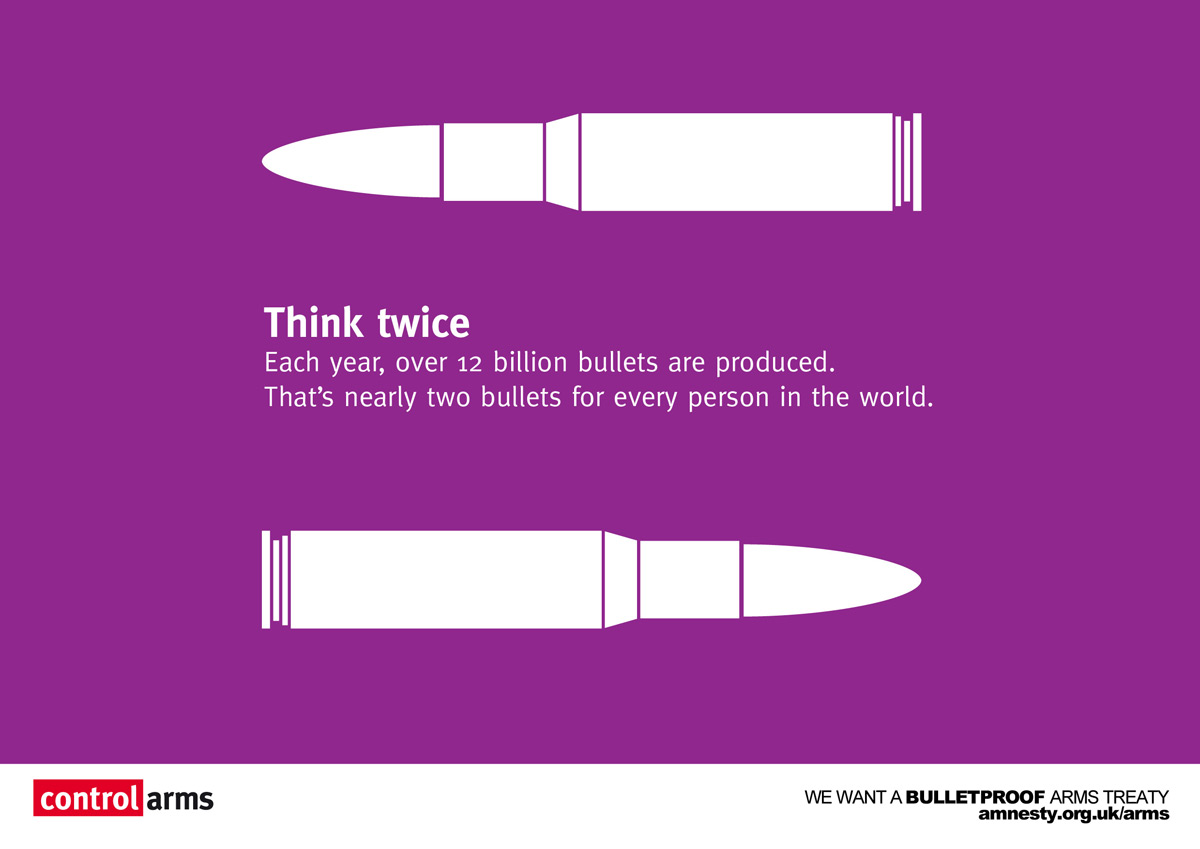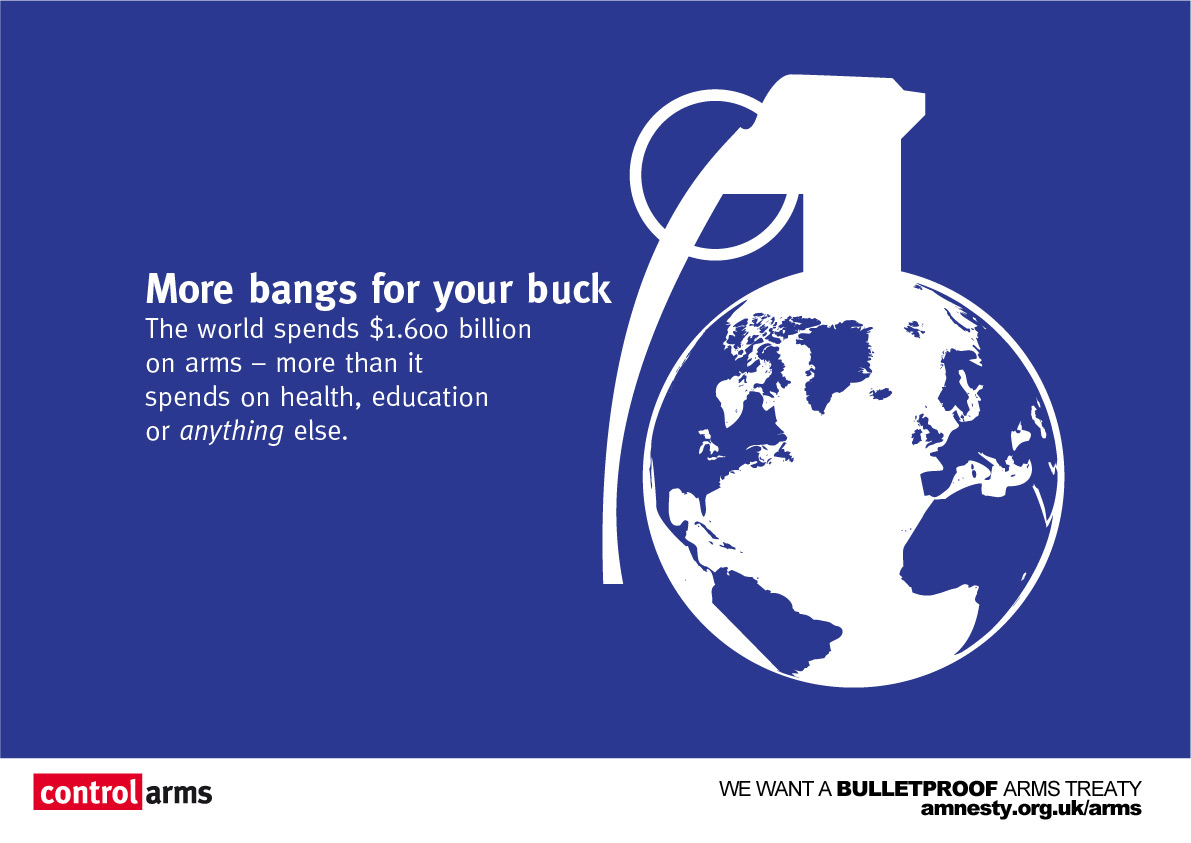 About Amnesty UK Blogs
Our blogs are written by Amnesty International staff, volunteers and other interested individuals, to encourage debate around human rights issues. They do not necessarily represent the views of Amnesty International.
View latest posts