A glimpse into the daily reality of Palestinian life under apartheid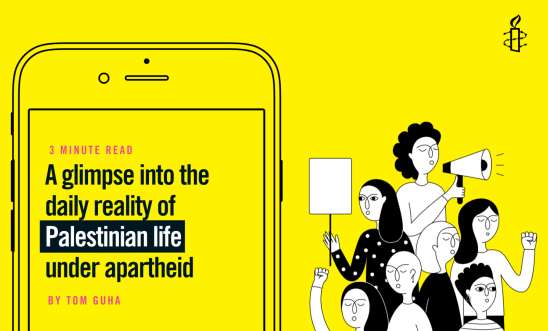 Written by Tom Guha, Campaigner at Amnesty UK
[Trigger warning: contains references to violence] In the text, names have been changed to protect people's identities*
From the moment you arrive in the occupied West Bank, the total control that Palestinians live under is overwhelming. No number of photos can prepare you for your first sight of the colossal separation wall that divides Palestinian communities or the heavily militarised checkpoints that suppress the movement of Palestinians – these are the unignorable visual reminders of how the Israeli authorities control and dominate Palestinians.  
We recently took a delegation of UK MPs to the occupied West Bank and Israel. Our visit gave us a glimpse into the daily reality of Palestinian life under apartheid and occupation. Even in the brief time we had, it was clear that the visible infrastructure of the wall and the checkpoints are just one tiny part of a vast and oppressive system created by the Israeli authorities to control every aspect of Palestinian life.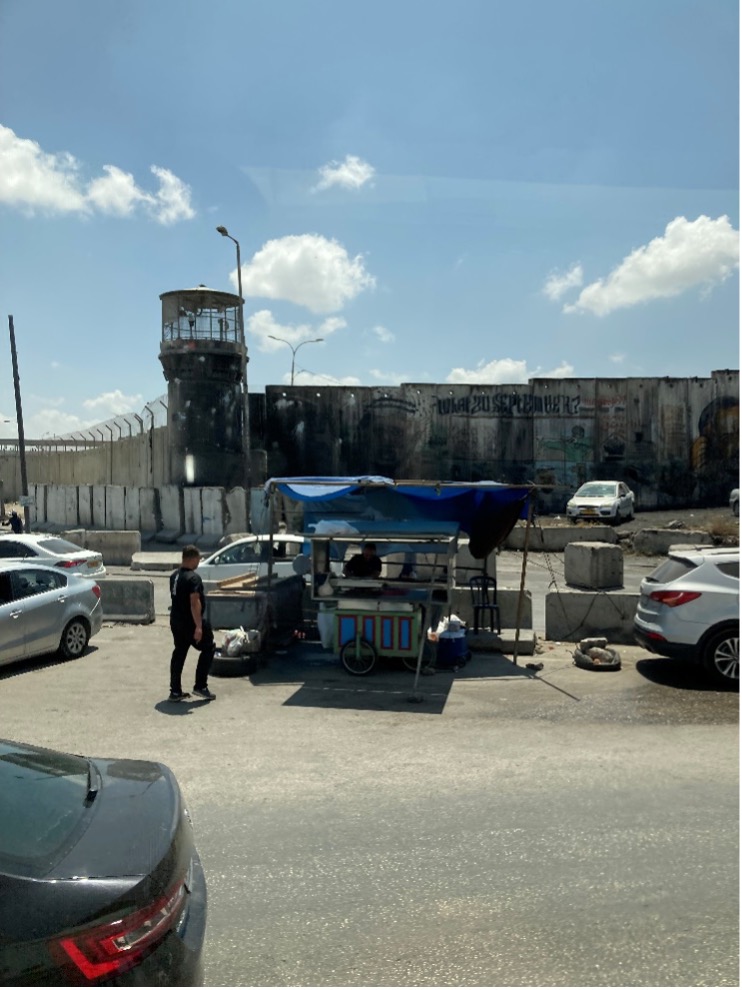 Settler violence is making living conditions for Palestinians unbearable 
During a visit to the Palestinian neighbourhood of Sheikh Jarrah in East Jerusalem, we met Ahmed*, an elderly man who explained the lengthy legal battle he was embroiled in to prevent the Israeli government from demolishing his home. For now, he clings to his home. But it was only after we were sat in his garden for a while that he said, almost flippantly, that the state had transferred ownership of an extension to his home to a settler. These state-backed settlers are armed, ideologically motivated and extremely violent – their aim is to make living conditions so unbearable for Palestinians that they are forced to leave. And his family are sharing a home with one of them. The settler had trashed the front of the house – he had strewn rubbish everywhere and graffitied: "We will not leave."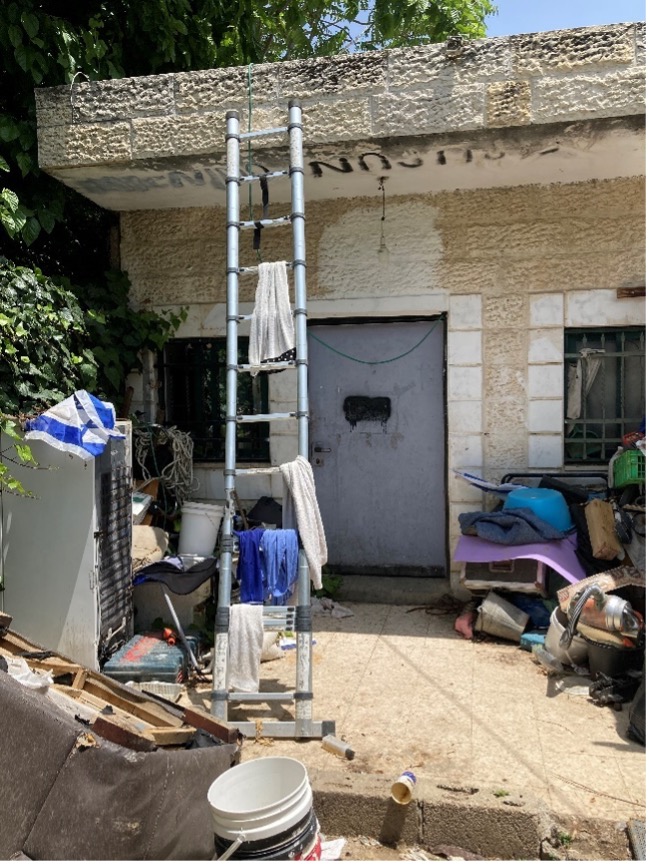 Put yourself in Ahmed's position. The Israeli government is trying to demolish your home and evict you. The Israeli courts have transferred ownership of part of your home to a settler. The settler is a violent thug who intimidates your family. If you protest the actions of the government or confront the settler, you face violence, a fine or imprisonment – or a combination of all three. How would you cope?  
Impunity reigns when it comes to settlers violence 
We met Palestinian farmer, Saleh* in Al Mughayyer - a village outside Ramallah. Just days before he had been tending to his field when a group of settlers started throwing rocks at him. Saleh* called the police to report the violence but instead of protecting him, the military came and told the settlers to do whatever they wanted – they said they would shoot the Palestinians if they retaliated. With military protection, the settlers torched his field and six cars belonging to village residents before opening fire on them, leaving four hospitalised. There was little to distinguish this small agricultural village from a warzone. None of the settlers faced justice. And if the Palestinians reacted, they would have been arrested and tried under a military court system with a 99.74% conviction rate.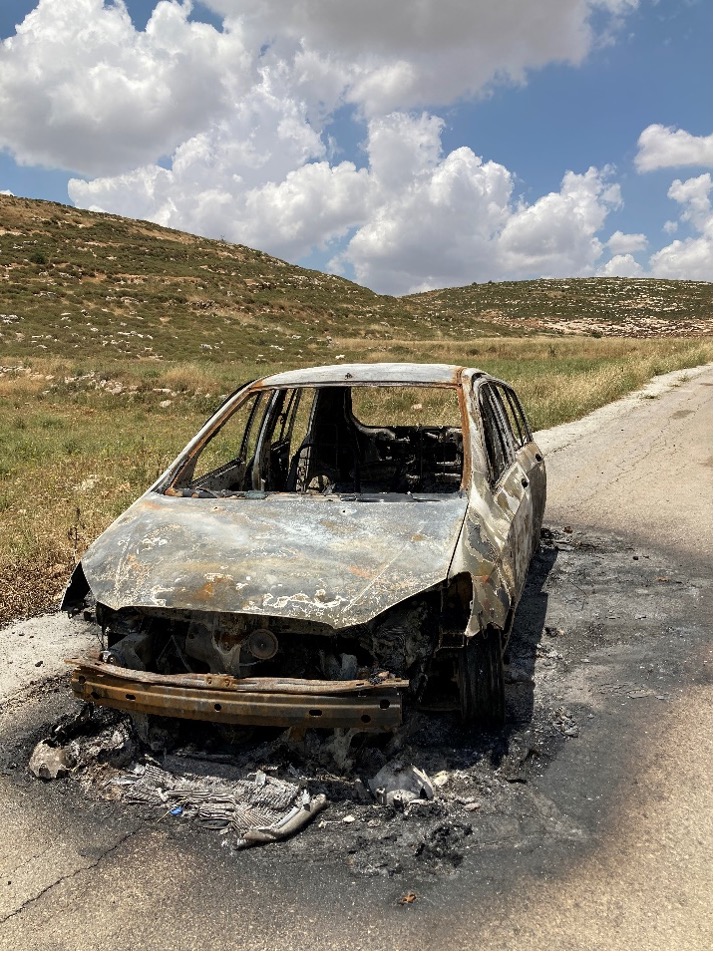 TELL YOUR MP to support a ban on settlement goods
With the current Israeli government as the most extreme in Israel's history, everything is trending in the wrong direction
It is impossible to look at settler violence, military control, the legal system, the checkpoints, or the wall in isolation. All are part of a system that Israel has designed to control Palestinians and make their living conditions unbearable. It is a system that must be called out for what it is – apartheid. And until it is dismantled, Palestinians will continue to be killed and driven from their homes.  
It would be nice to reflect on the visit with some hopeful vision for the future. But the truth is that everything was trending in the wrong direction. The current Israeli government is the most extreme in Israel's history. The Palestinian Authority is powerless. Settlements are expanding faster than ever, and the settlers and the military are using ever more violent means to control Palestinians. We did not encounter a single person with a shred of hope for anything resembling 'peace'. How can there be a so-called 'negotiated peace settlement' when one of the negotiating parties is under the total control of the other? 
Many Palestinians activists and organisations are resisting this racist system
The only note of optimism I can take is that, despite the total control and oppression, we met countless inspiring Palestinians who continue to resist. It is thanks to these remarkable human rights activists that organisations like Amnesty finally recognised that the Israeli authorities are committing the crime of apartheid against Palestinians. It is now time for governments like the UK to follow suit and help bring this cruel and racist system to an end. 
About Amnesty UK Blogs
Our blogs are written by Amnesty International staff, volunteers and other interested individuals, to encourage debate around human rights issues. They do not necessarily represent the views of Amnesty International.
View latest posts