By Heather Anderson, publishing programme volunteer, Amnesty UK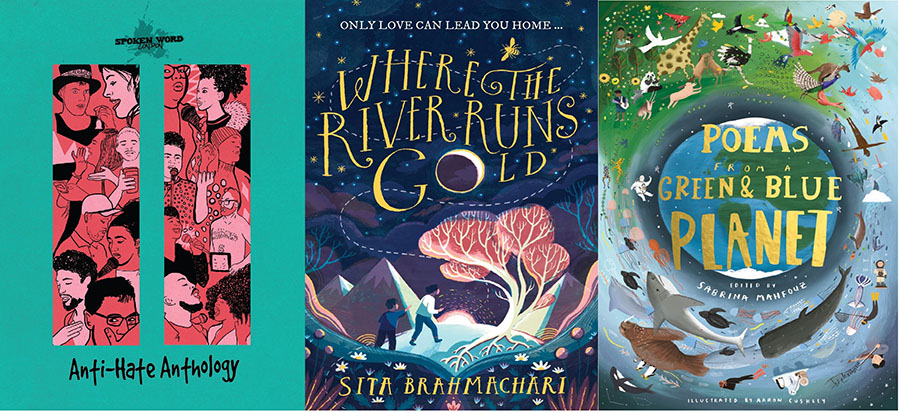 Books are amazing things. They are lenses through which we see the world, safe places we go to when we want to escape or when we just feel alone. A good story can transport you; a girl in London can meet a boy in Nepal, a mother in 2019 can find a child in 1864. Books teach us about the past and help us shape the future; they are portals to understanding, humanity, empathy. Books grow knowledge and awareness, giving children and young people the confidence to stand up for each other and shape a better world. Books show us that we are not alone. They build human solidarity.
At Amnesty, we value the power of books and what they can do. We also understand that human rights issues can often be daunting and hard to understand, which is why we regularly endorse some very special books for children and young people. All of the wonderful books here have been endorsed by Amnesty; they inspire, educate and celebrate everyone's freedoms, no matter who we are or where we live. Check them out and find one that inspires you, either for yourself or as a gift!
Umbrella
By Elena Arevalo Melville (Scallywag Press, 2019)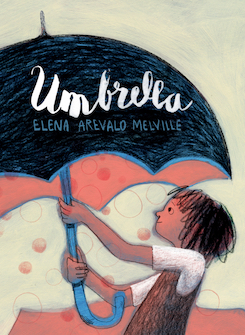 Find a world of magic in this charming story of friendship, hope and community. One day, Clara decides to go to the park, but when she gets there, there is no one to play with! Feeling sad and alone, she picks up what looks like an ordinary umbrella and carefully places it on the park bench. Little does she know that this one act of kindness will take her to a world where anything is possible! Melville brings us a heart-warming and quirky tale, endorsed by Amnesty for celebrating the rights to express ourselves and choose our own friends! (3-6 years). 
The Wall In The Middle of The Book
By Jon Agee (Scallywag Press, 2019)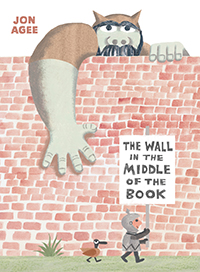 A cleverly crafted tale with some profound commentary. A young knight is sure that the wall in the middle of the book keeps him safe from the dangers of the other side, yet his fear leads him to ignore the dangers all around him. When he needs help, someone unexpected comes to the rescue. Maybe the other side wasn't that bad after all? Jon Agee packs a powerful punch, encouraging us all to open our minds and hearts to new ideas. (4-8 years)
Know someone who would love this book? Find it and more  here!
Children Who Changed The World: Incredible True Stories About Children's Rights!
By Marcia Williams (Walker, 2019)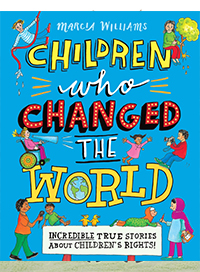 Celebrating the 30th Anniversary of the UN Convention on the Rights of the Child, this beautifully illustrated book by award winning author Marcia Williams breaks down the basics of children's rights and takes you on a journey of discovery. Featuring a collection of inspirational and engaging stories about brave children who have stood up for rights, this book promises to educate, enlighten and amaze. (8+ years)
Inspired by this book? Get it here!
Migrations
Introduction by Shaun Tan (Otter-Barry, 2019)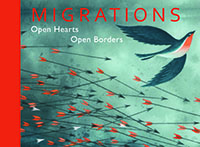 Physical proof that small gestures can make a huge impact. This beautiful collection of postcards features original illustrations and messages created and posted by children's illustrators from all over the world, in solidarity with the mounting struggle of refugees and migrants who flee to find a safer home. Beyond borders, this wonderful book is a beacon of hope and power; proof that whoever you are, wherever you are, you are not alone. Endorsed by Amnesty for upholding our human rights to home, safety and sanctuary. (All ages from 8+)
Think this book would make the perfect gift? Get it here!
Poems from a Green and Blue Planet 
Editied by Sabrina Mahfouz (Hodder, 2019), buy it now at the Amnesty Bookshop.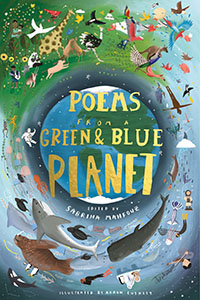 A stunning and refreshing collection of poetry celebrating our planet's beauty and diversity, both in the natural world and in the voices and cultures that thrive there every day. Sourced from all corners of the world, this anthology harmonizes older classics with new work from poets including Dean Atta, Hollie McNish, Raymond Antrobus, Kate Tempest, Mona Arshi and Sabrina Mahfouz, to create the perfect symphony of life on Earth – and to warn us of the dangers our planet faces. Amnesty endorses this collection because the poems go to the heart of why a healthy planet is essential for people to flourish with dignity, equality and justice. (8+ years)
Where The River Runs Gold
By Sita Brahmachari (Orion, 2019), buy it now at the Amnesty Bookshop.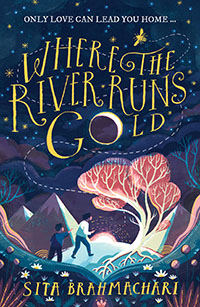 Written by award winning author Sita Brahmachari, Where The River Runs Gold is a story of hope, family and friendship. After the world is destroyed by environmental turmoil that lead to the extinction of bees and severe food shortages, a new dystopian society is born, caught up by corporate greed and oppression. To survive, Shifa and Themba must escape their enslavement. Brahmachari delicately weaves the harsh and stark consequences of ignoring climate change with an intimate and moving story of love, freedom and hope. She creates a truly heart-wrenching and engaging read. Endorsed by Amnesty for illuminating the devastating impact of climate change on human rights and for upholding the power of friendship, activism and solidarity. (11+ years)
Guantánamo Kid: The True Story of Mohammed El-Gharani
By Jérôme Tubiana (SelfMadeHero, 2019)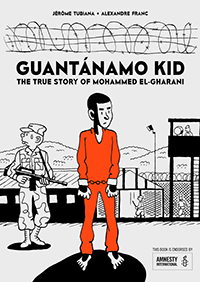 Mohammed El-Gharani was just 14 when he was abducted and brought to Guantanamo Bay, where he would remain detained for 7 years, having been falsely accused of fighting for the Taliban and being a member of Al-Qaeda. This insightful graphic novel is the beautifully illustrated product of conversations between journalist Jérôme Tubiana and Mohammed El-Gharani two years after his release. Revealing official documents and maps of Guantanamo, this immersive, bitesize novel deals both sensitively and powerfully with the horrors and xenophobia perpetrated by this infamous institution by one of its youngest prisoners.  (12+ years)
Want to find out more? Get the book here and check out our blog post!
Nothing But The Truth
By Dick Lehr (Walker, 2019)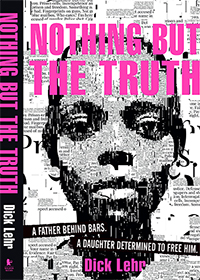 In his first novel for young adults, Dick Lehr, a former Boston Globe reporter, rewrites the inspiring true story of a daughter's fight for her father's innocence. A tale of retribution and justice, this novel follows fourteen-year-old Trell as she tries to uncover the truth behind the accidental murder of a young African-American girl, and the subsequent wrongful conviction of her father, both caught in the crossfire of Boston's 1980's gang culture. Exposing the flaws in our legal system and the power of the media, Lehr writes a moving and relatable commentary on our social culture that's hard to put down. Endorsed by Amnesty for illuminating our equal right to justice without discrimination. (12+ years)
Does this book speak to you? Find it and more in our online shop! 
Anti-Hate Anthology
By Spoken Word London (Spoken Word London, 2019)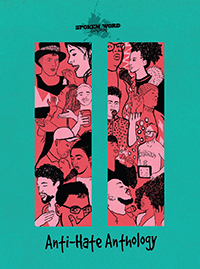 What would you do with five minutes and a microphone? When Patrick Cash started his open-mic night, Spoken Word London, in a basement club in Dalston, five minutes was all you had. Five years on, Cash and Hannah Gordon bring us this magnificently evocative collection of 58 poems from London's most talented poets, each contributing their work to illuminate twelve different forms of discrimination: race, queer, womxn, mental health, masculinity, addiction, trans, ability, immigration, faith, age and class. In a world where hate seems inescapable, this Anti-Hate Anthology shines a light in the dark. It is a striking insight and a testament to the human in all of us. (15+ years)
Inspired by this book? Get it here!