USA: Albert Woodfox – 42 years in solitary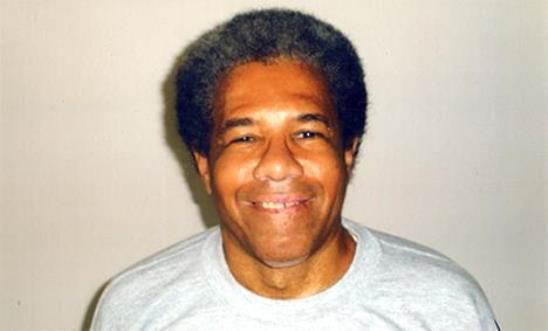 Albert Woodfox has been held in solitary confinement for 42 years. © www.angola3.org
For 23 hours a day, Albert Woodfox is incarcerated in a tiny cell without any social interaction. Day in, day out, he endures conditions condemned as torture by the UN Special Rapporteur. It's been this way for 42 years.
Albert has been held in solitary confinement for longer than virtually any other prisoner in the USA.
He is allowed out for only five hours a week for solitary exercise or showers. He has no opportunities for rehabilitation programmes.
Despite prison records indicating that Albert poses no threat to himself or others, there has been no meaningful review of the decision to keep him in isolation.
A flawed conviction
In 1972, Albert Woodfox was placed in an isolation cell in a Louisiana prison on suspicion of murdering prison guard Brent Miller.
There is no physical evidence linking Albert to the crime. The only eyewitness was rewarded by the State for his testimony, which was conflicting to other witness accounts – and much of it was subsequently retracted.
The State suppressed exculpatory evidence and Albert Woodfox received ineffective assistance of counsel at both his trials.
State appetite for vengeance
Four decades on, Albert's conviction was overturned for a third time due to a finding of racial discrimination in the selection of his grand jury foreperson. Previous rulings have found Albert's trial to be flawed through misconduct by the prosecution and ineffective assistance of counsel.
However, the State of Louisiana is determined to appeal the decision in what can only be described as a campaign of vengeance.
Brent Miller's widow speaks out
Brent Miller's widow, Teenie Rogers, also believes the State has got it wrong.
She has been involved in the campaign since 2006, when an investigator approached her with evidence that did not match Albert Woodfox or Herman Wallace.
'I feel like the state is pursuing them because they need to blame someone and they think they are doing justice. But what they have been doing is an injustice … This needs to stop, for me and my family to get closure.'
Teenie Rogers, Brent Miller's widow
Thank you for fighting for Albert
More than 15,500 of you wrote to the State of Louisiana demanding the end of their campaign of vengeance against Albert Woodfox.
Together we called for the end of Albert's inhumane treatment in prison and the withdrawal of the State's appeal against the 2013 ruling that overturned his conviction for murder. Judges are currently considering their decision.
We will continue to fight for Albert – now a frail, elderly man and the only remaining imprisoned member of the Angola 3 – until he is freed.
Albert sent us this message and asked us to share it with you:
'I would like to take this time to express my profound gratitude to all the wonderful friends, supporters and comrades around the world for your unbelievable solidarity and support!

I'm not sure what the New Year means to you, for me, it's the realization that another year of mental and emotional torture has started! I constantly ask myself, is this the year of justice and freedom? or just another year of the same?

Is this the year that I lose my battle against constant attacks of claustrophobia, mental and emotional pain and suffering? Is the year that I run out of creative ways that allow me to ignore time and space, and the weight of the world crushes me, instead of making me stronger?

Will the loss of one of the greatest human beings that has ever lived, my friend and comrade Herman "Hooks" Wallace, finally tip the scales of sanity against me? As the years pass, the questions have started to surpass my hopes for freedom and justice!

To the many people around the world, who have taken us (A3) into your lives, your hearts, and said that I know you, and what you have given to this world, and have taken the time to write to me, and the Louisiana State officials, you have no idea what a source of strength and courage you have been in my darkest moments!

It is impossible to personally respond to the 1000's of letters, and cards, to encourage me to stay strong, don't give up, don't lose hope and fight on.

Thank you, the message is heard! I ask that this letter feels as if I am reaching out to you personally, and saying in solidarity and struggle! All Power to the People!

In Struggle!'

Albert "Shaka Cinque" Woodfox