DEMAND THE RELEASE OF PEACEFUL PROTESTER & MOTHER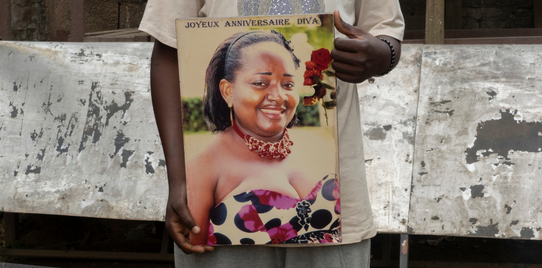 Dorgelesse attended her first ever protest, but she was arrested and imprisoned for five years. Her family are struggling to survive without her. Call for her immediate release.
Read more
Dorgelesse, a single mother running her hairdressing business to support her family, is in prison for attending her first ever protest.
 
She is the breadwinner of her family, but in the last few years she had been finding it more and more difficult to make a living.  
 
Concerned by the state of the economy in Cameroon, Dorgelesse was inspired to join her first ever protest. "I said 'well – if my voice can help inspire actual change in my country, why not?' That was what motivated me." 
 
At the peaceful protest, security forces fired rubber bullets, tear gas and water cannons to disperse protesters. As Dorgelesse turned into an alleyway, police followed her and fellow protesters and blocked them in. They arrested her and took her to a police station, where she was held in terrible conditions. 
 
She was charged with "insurrection, assembly, meetings and public demonstrations" and tried by a military court. She was sentenced to five years in prison where she remains. 
 
Dorgelesse longs to be reunited with her family, she worries about her mother and her son who both rely on medication which they are struggling to pay for without her income.  
 
She simply joined a peaceful protest to have her voice heard and inspire positive change in her country.
Freedom of expression is a human right. Wherever this right is threatened, injustice can thrive. 
Take action and tell the Cameroon government to drop charges and release her immediately.