USA: Families belong together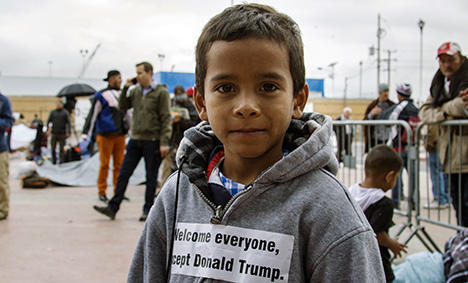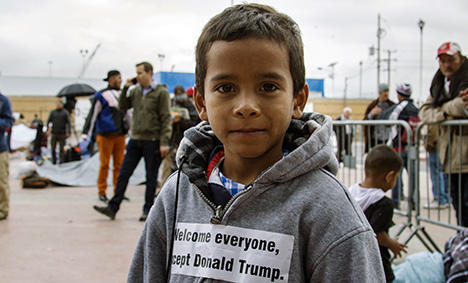 Right now children and their parents are being thrown into cages in overcrowded detention centres at the US border.
President Trump's new executive order means frightened children will no longer be ripped from their parents' arms, but detaining entire families is not the answer. How can the United States do this to people who have already been through so much? Tell Homeland Security to end family detention and reunite those separated.
USA: Families belong together
The situation
For weeks we've seen heartbreaking images of children cruelly separated from their parents and held in cages at the US border.
These children are being held in tent cities and massive warehouses, in tight quarters - in extreme heat by day and extreme cold at night - all after fleeing persecution and violence in their home countries.
Meanwhile, their family members face being deported back to countries where their lives may be at risk - not knowing if they will see their children again.
We're now seeing toddlers appear in court alone, facing deportation charges they cannot understand.
Trump's new order
After days of international outrage denouncing the cruel separation of more than 2,000 babies and children from their parents, President Trump signed an executive on 20 June that he claims would end family separation.
Don't be fooled: his order does nothing to reunite more than 2,000 children who have been forcibly separated from their parents and doesn't stop the policy of prosecuting families seeking safety.
Detaining families is not the answer. It's a betrayal of families fleeing violence and persecution - they should not be treated like criminals.
This is nothing short of torture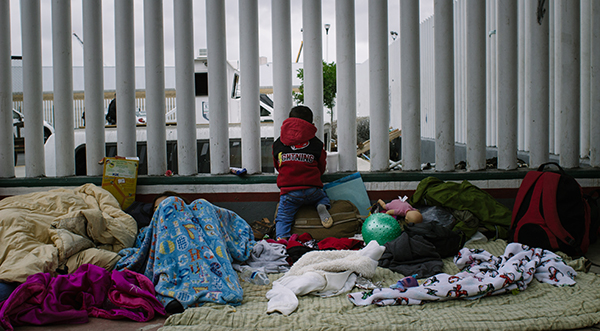 Much damage has already been done. The trauma caused by splitting up families amounts to torture - and President Trump's new order does nothing to help those children already taken from their parents.
The original policy of separating parents from their children was designed to impose severe mental suffering on these families, in order to deter others from trying to seek safety in the USA.
Causing intentional suffering meets the definitions of torture under both US and international law.
Trump says that without borders, you don't have a country. But without human rights, you don't have humanity.
People seeking safety deserve compassion
Instead of being able to ask for asylum with dignity and security, these people are treated cruelly - punished like criminals. 
Your voice can help - send an instant email to US Homeland Security and help end the practice of family separation and detention.