Turkey: Free rights defender Taner Kılıç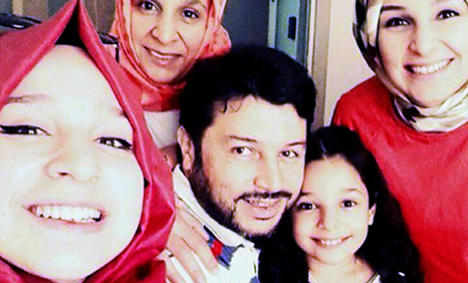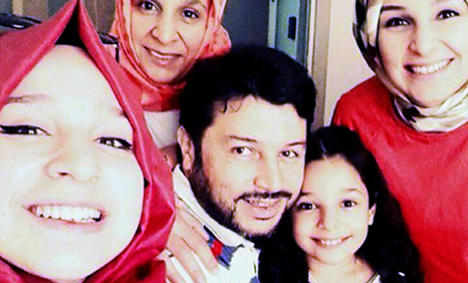 Our dear colleague Taner Kılıç has been locked up in Turkey now for 300 days.
He remains in jail pending his next hearing in June. He hasn't even been charged, and the accusations he faces are completely false. This is hugely upsetting and disappointing - and completely unacceptable.

Now we need to come together, to show our strength and power. Please email the Turkish Minister of Justice demanding Taner is freed immediately.
Turkey: Free rights defender Taner Kılıç
Taner's story
Taner Kılıç was detained in the early hours of 6 June 2017 along with 22 other lawyers on suspicion of involvement with the 'terrorist organisation', Fethullah Gülen.
Shortly after he was officially charged with membership of the organisation and remanded in pre-trial detention.
He's now been locked up for over 300 days, torn apart from his wife and two young daughters.
What's more, on 31 January a court in Istanbul ruled for him to be released on bail. But as his family waited for him outside, the prosecutor appealed the decision, and another court ordered for him to be detained once more. 
Kate Allen, our UK Director, said:
"The decision to rearrest my colleague Taner is a complete disgrace.

"The court yesterday released him on bail because there was no evidence produced against him. Yet his rearrest raises more questions for the Turkish authorities to answer.

"It is not Taner that is on trial, it is the Turkish justice system.

"We will stand alongside Taner and his family, and we will continue our work until this travesty is brought to an end."
He now remains jailed pending the next hearing in June this year.
Turkey's oppressive regime
Let's be clear – Taner is not a terrorist. He is a lawyer and human rights defender whose brave work threatens Turkey's oppressive regime. That's why he's been targeted.
He was one of the first lawyers in Turkey to fight for the rights of refugees and has spent his working life trying to better the situation of refugees who have fled to Turkey.
As Chair of Amnesty International Turkey he has made a huge contribution to the fight for better rights for all Turkish people.
Shocking lack of evidence
The only claim that supposedly links Taner to the Gülen movement is that Bylock – a secure mobile messaging application that the authorities say was used by members of the terrorist group – was discovered on his phone in August 2014.
No evidence has been given to back this up and Taner denies ever having downloaded or used Bylock. In fact, he says he'd never even heard of it until its alleged use by the Gülen movement was widely spread in the media.
Taner is neither a supporter nor a follower of the Fethullah Gülen movement and has in fact been critical of its role in Turkey. He must not face trial on the basis of such flimsy and inadequate accusations.
These charges have drawn widespread international condemnation, including from the US State Department, the EU and many international and domestic human rights organisations.
Crackdown in Turkey
The crackdown since the failed government coup on 15 July 2016 has been astonishingly widespread. The numbers reported by CNN as of April 2017 are as follows:
Detentions: 113,260

Arrests: 47,115

Journalists dismissed: 2,708

Media outlets shut down: 179
We expect these numbers to have risen even higher since.
Among other draconian measures are a ban on TV dating shows, which the Deputy Prime Minister has called "strange programmes that would scrap the institution of family, take away its nobility and sanctity".
There has also been an attempt at online censorship, including a block on online encyclopedia Wikipedia, and attempted blocks on social media sites such as Facebook and Twitter.
Taner's detention shows how broad the coup has become, going beyond the police and armed forces, penetrating deep into civil society. The Turkish authorities must be held to account for violating the rights of so many citizens.