Theresa May, demand an end to Trump's Muslim ban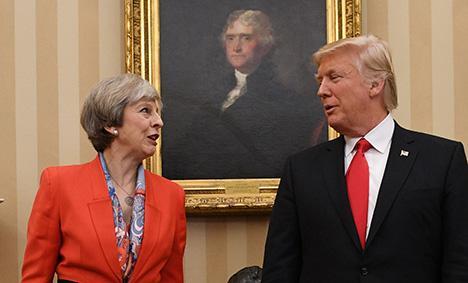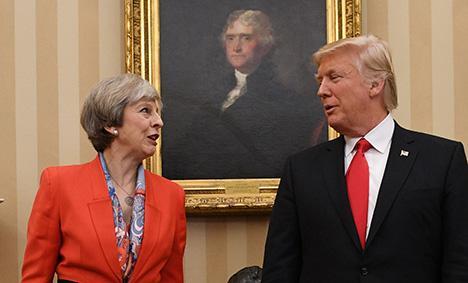 Donald Trump's anti-Muslim, anti-refugee travel ban stops all refugee resettlement to the US and bars people from seven countries from entering the US. This policy demonises vulnerable children, women and men – people who have fled torturers and mass murderers, victims of the same terror President Trump claims he wants to fight. We will not let hate win.
Even the US courts have ruled to put it on hold. Now it must be stopped for good. Ask Theresa May to speak out against this shameful policy and tell Trump directly: it must end for good.
Theresa May, demand an end to Trump's Muslim ban
Don't let hate win
On 28 January President Trump issued an Executive Order blocking refugees and travellers with passports from seven Muslim-majority countries.
The ban is cruel, inhumane, and violates international law.
With the stroke of a pen, the President banned Syrian refugees from the USA indefinitely and prevented anyone (including refugees) from Iran, Iraq, Libya, Somalia, Sudan, Syria and Yemen from entering the USA for 90 days.
He also halted the US refugee resettlement programme for 120 days, and indicated that when this restarts the US will slash the maximum number of refugees it will receive from 110,000 to 50,000.
These countries all have one thing in common: most people seeking asylum from these countries are trying to escape serious human rights abuses like torture and mass murder. For most, returning home is not a choice.
Slamming the door shut is not the answer.
The US has a rich history of helping refugees rebuild their lives safely and with dignity. For centuries, the US has welcomed hundreds of thousands of refugees whose lives have been torn apart by war, and those ruthlessly hounded because of who they are or what they believe in.
This ban takes a sledgehammer to that tradition and sets an appalling precedent when the world is in the middle of a global refugee crisis and many countries are looking for ways to shirk responsibility to help them.
As the global refugee crisis escalates, we need world leaders to share responsibility for hosting and assisting refugees, rather than slamming the door shut.
The decision has caused chaos and anger around the world, leaving people stranded at airports while others were detained on arrival in the US.
Chaos, incompetence & prejudice from President Trump makes world nastier, more dangerous for all: https://t.co/fsnPD9aw9X via @telegraphnews

— Steve Symonds (@stevesymondsAI) January 30, 2017
Good news - a temporary pause
On 9 February, a US appeals court rejected President Trump's attempt to reinstate his ban after a federal judge issued a temporary restraining order that temporarily halted the ban.
The latest ruling means that people from Iran, Iraq, Libya, Somalia, Sudan, Syria and Yemen with visas can continue to enter the US. And refugees who were also subject to the ban are no longer blocked either.
The US government will is now likely to appeal this at the US Supreme Court.
Email Theresa May now
Taking a stand against President Trump's anti-refugee agenda has never been more important.
Our Prime Minister needs to be on the right side of history - she must speak out strongly against this shameful policy.
Call on Theresa May to speak out – she must show Donald Trump that the people of the UK will not stand for intolerance and discrimination.