THANKS FOR SHOWING YOUR SUPPORT, !name
Every action taken has an impact. You've helped change governments' minds, free prisoners and stop executions.
We're only able to campaign for people who have their rights denied because of donations by people like you. Please make a donation and help us to continue our work. 
By donating from this page, your money will go to support the work of Amnesty International UK Section
Call on the Prime Minister to act urgently to help Afghan civilians at risk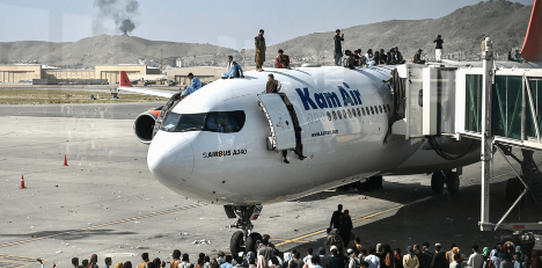 Thousands of Afghan civilians are in danger. Call on the Prime Minister to ensure the UK plays its full part in securing safe passage for people at risk of being targeted by the Taliban.
Read more
The UK and allies should have foreseen and averted the tragedy in Afghanistan. We need swift and effective action now. Thousands of Afghans at serious risk of Taliban reprisals are in danger of being abandoned to a profoundly uncertain future.
The UK Government must urgently improve and expand its relocation scheme and implement its settlement scheme to ensure Afghan civilians at risk can get to safety. This means delivering support for both relocation & resettlement from neighbouring countries, providing protection to Afghans in the UK not merely suspending removals to the country, and enabling people with family in the UK to be reunited here.
The UK Government pledged to champion the rights of women and girls in Afghanistan. It must not abandon them now. The Prime Minister must ensure safe and legal routes to women human rights defenders and their families facing imminent danger.
Finally, a new potential law - the Nationality and Borders Bill - seeks to essentially shut down the asylum system and punish refugees from Afghanistan and elsewhere, who must often take treacherous journeys to seek asylum because no visa is available. The chaotic scenes in Kabul showed how some people fleeing conflict and persecution do not have the opportunity to access visa schemes, even if they are formally available, before they escape.
Help us urge the Prime Minister to ensure the UK plays its full part in providing safety for all those at risk of being targeted by the Taliban and a humane response to the refugee crisis.