Every day across our offices in London, Edinburgh and Belfast, over 200 staff members and volunteers work to protect justice, promote truth and prevent abuse. They raise money to support our work, devise campaign strategies, develop tools to help spread the word, ensure our computers work, encourage journalists to cover human rights issues, maintain our offices, educate young activists, support older ones and much, much more besides.
Join them and you won't just have a job or voluntary position, you'll be part of a global movement for human rights.
As well as the knowledge that your work contributes to improving the lives of thousands around the world, we offer a wide range of employment benefits including work-life balance and family friendly policies as well as a generous holiday allowance and excellent training and development programme.
Unfortunately, due to the large number of applications we receive we are unable to offer individual feedback to candidates who are not shortlisted. If you have not heard from us within four weeks then please assume you have been unsuccessful.
Don't just take our word for it...
We are proud to have received an outstanding 1 star status by the Best Companies accreditation scheme This award is a measure of the high levels of workplace engagement and commitment from staff working here.
In July 2011 we were named as a finalist in the Chartered Institute of People Management Awards in the Health and Wellbeing category for our Managing Pressure Positively project, our on-going programme of work and activities to help staff achieve a better work-life balance.
That same month we were also named as a Finalist in the Best Employer Category in the Third Sector Excellence Awards.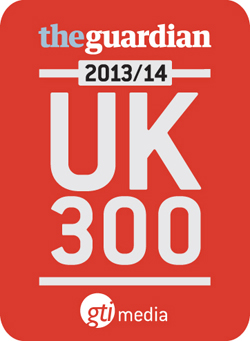 We were voted the most popular graduate employer in the charity and not for profit sector in The Guardian UK 300 survey of graduate employers. Over 25,000 students from 100 universities took part in the survey.