Make a difference using Power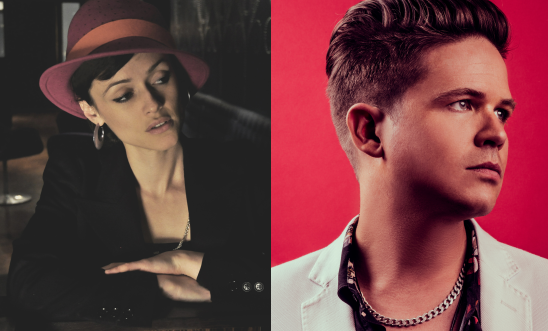 Sabrina Mahfouz and Luke Wright © Naomi Woddis and Idil Sukan
Poets Luke Wright and Sabrina Mahfouz take on our Make a Difference in a Minute challenge with their poems about power, as part of the 2018 Words That Burn project.
Students can also take the challenge by writing a poem about Power that can be performed in one minute or less.
Power
By Luke Wright
Think Points for Luke's Poem
What kind of words turn your guts? Who uses these words and how do they make you feel?
Whose words do we see or hear most in our lives? Why is this?  
Who is 'Him in power'? Can you think of an example of someone in power that fits with Luke's description?
What do you do to switch the world off and relax? Should we spend more time doing these things? Why?
What is the power of poetry? Why do words give us power and how can we use them to make change happen?
Solidarity Poem (for all those defending Human Rights)
By Sabrina Mahfouz
Read Sabrina Mahfouz's Solidarity Poem (for all those defending Human Rights)
Think Points for Sabrina's poem
What attacks on equality and fairness do you think that Sabrina is talking about?
How do we make sure that people are treated equally? If you were in power, how would you make sure people were treated equally?
How can we make sure that all people can understand and claim their human rights?
What actions do people take to stand up for human rights in the UK? What are your hopes for the future? What things would you like to be different?
What examples of people using their voice to change the world can you think of? Why does Sabrina think that your voice is powerful? How can you use it to stand up for human rights?
Take the challenge
Submit a poem which can be:
A personal experience of, or view on, Power and human rights;
And/or
An appeal or solidarity poem
You can submit a poem in written form or as an audio or video clip that is one-minute or less. A selection of poems will be chosen for showcase on our website. We will let you know if a poem is chosen.