Meet the inspirational women driving change in Burkina Faso
To end FGM and early and forced marriage, we are partnering with some incredible grassroots organisations in communities in Burkina Faso, Sierra Leone and Senegal. And it's often strong women, many of whom have personally experienced these issues, who are leading the fight and bravely challenging the status quo.
Adama Sawadogo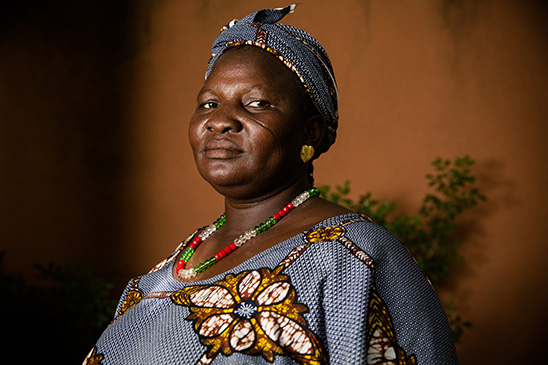 Adama works for the Association Feminine pour le Development du Burkina (AFDEB), which promotes the social and economic rights of women and young girls in remote rural communities in Burkina Faso.
In early 2018 she adopted Fatimata, a 15-year-old girl who was found alone, sobbing under a tree. Fatimata was being forced into marriage by her uncles but ran away after she had been abducted from school and taken to her intended husband's family.
Adopting Fatimata was an easy decision for Adama because the teenager's experiences closely echoed her own.
'I was forced into marriage when I was 19. I was abducted by my husband's family and given no choice about the marriage. Every day his family beat me, so I would run away and go back to my family. But they kept sending me back to my husband, and the beatings would get worse… Even animals were treated better than me at that time.'
In desperation, Adama walked 75km to the capital, Ouagadougou, to escape. But her husband's family tracked her down and beat her so badly that the police got involved and took her to hospital. This was a turning point for Adama's family – they realised that her life was at risk and finally put a stop to the marriage.
'Because of what I went through, I wanted to be part of this organisation committed to changing the culture and stamping out these practices.'
Bibata Ouedraogo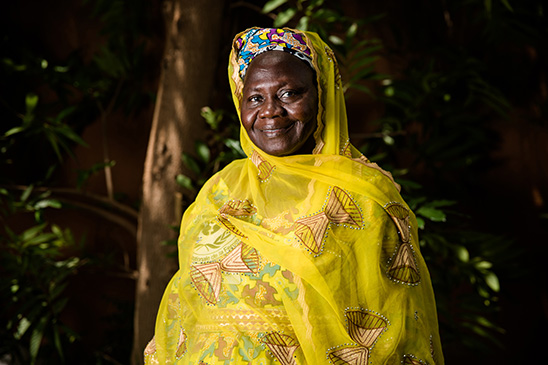 Bibata Ouedraogo is AFDEB's President. Although FGM and early and forced marriage are now outlawed in Burkina Faso, societal attitudes have been slow to catch up. Rates of these cruel practices remain among the highest in the world. Women-led organisations like AFDEB are a driving force in changing these attitudes.
'Women don't know about their rights or even that they have rights. They think men are always right and whatever they say women should follow. So we are trying to educate them. To stand up. This is not just an issue for Burkina Faso, it concerns the whole world, so this is our opportunity to help girls and women become self-empowered.'
Bibata Ganemtore Nabaloum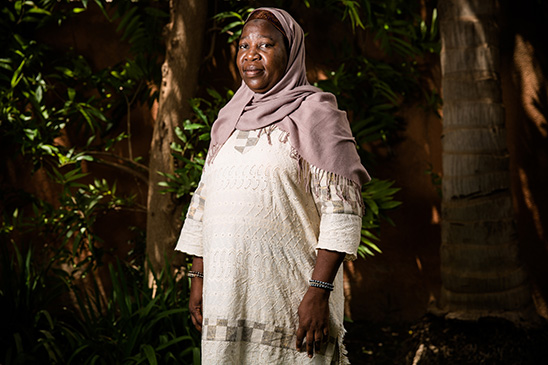 Bibata Ganemtore Nabaloum leads the Association for the Promotion of Women and Children (APFE) in Yato, northern Burkina Faso. She says there has been a huge change since we started supporting her organisation.
To tackle the issues of FGM and early and forced marriage, Bibata and her colleagues start by talking to the traditional or religious leaders of villages. Once they are convinced, the door to the rest of the community can be unlocked. APFE then works with youth, women, students and teachers, educating them about the dangers of these practices and setting up 'alert committees' to detect when girls are at risk.
'Educating women about their rights is important. Once a woman knows her rights she can not only protect herself, but other women and girls. And by so doing, it will touch all of the communities and help change the nation as a whole.'
Find out more about how we're changing attitudes to early and forced marriage and FGM in West Africa.