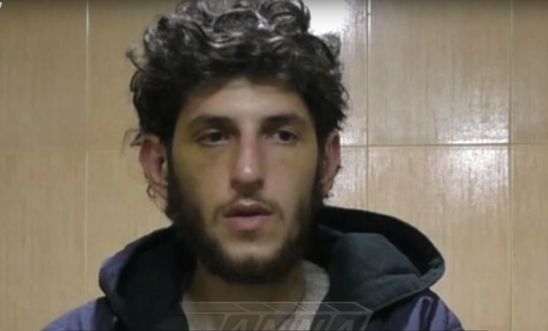 The White Helmet volunteers risk their lives to provide safety and relief for Syrian civilians. In 2016, they were nominated for the Nobel Peace Prize for their courageous, life-saving work.
Abdulhadi Kamel was part of the humanitarian volunteer group.
In December 2016 he was abducted and held at gun point during the evacuation of civilians from eastern Aleppo. 
Shortly after, in January 2017, Abdulhadi made an appearance in a cryptic YouTube video by an Abkhazian (a Russian-occupied territory, formally part of Georgia) media agency called 'ANNA news'. The video shows Abdulhadi looking distressed and dishevelled. He makes several confessions stating that the White Helmets were performing staged rescue operations. Friends and family have stated that they have no doubt that he was coerced into making these false confessions out of fear for his life.
Five months have passed since his appearance in this video and Abdulhadi's whereabouts and safety remain unknown. 
The Syrian government has a long history of arbitrarily detaining people, subjecting thousands to enforced disappearance. We are concerned that Abdulhadi Kamel could be at risk of torture and ill-treatment and he must be granted access to his family and lawyers.
We will be monitoring the situation closely and will take action when we can to help find Abdulhadi and return him to his family.
Who are the White Helmets?
Six years of bloody conflict have taken a devastating toll on the people of Syria. In the aftermath of these attacks, the White Helmets – a group of neutral, unarmed volunteers – risk their lives to rescue people from the rubble.
Before the war, when public emergency services still existed in Syria, these brave men and women worked as teachers, engineers, bakers and many other things. Now they provide hope where there is little else left.