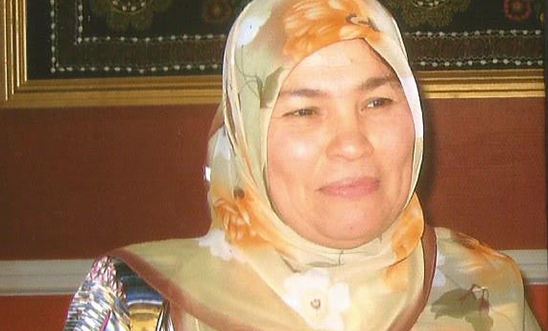 Dilorom Abdukadirova © Private
Dilorom Abdukadirova worked with her husband and mother-in-law on their small farm. On 13 May 2005, she joined thousands at a protest in Andizhan to voice concerns about the economy. The protest was mostly peaceful, but security forces fired on the crowds, killing hundreds.
Dilorom fled across the Kyrgyzstani border, and arrived in Australia on a refugee visa in February 2006. She desperately missed her family, however, so after receiving assurances from the Uzbekistani authorities that nothing would happen if she went back, she returned in January 2010. At the airport, however, she was detained for four days.
In March 2010, Dilorom was detained again and charged with attempting to overthrow the constitutional order and leaving the country illegally. She was kept in a cell for two weeks without access to a lawyer or her family. At her trial in April 2011 relatives said she looked unusually thin, had a bruised face and was not wearing her headscarf, something she would not have done voluntarily.
Following an unfair trial, Dilorom was found guilty and sentenced to 10 years in prison. She was then accused of breaking prison rules, and her sentence was extended by a further eight years following a closed trial inside the prison.
Uzbekistan background
Uzbekistan has severe restrictions on the rights to freedom of expression, association and assembly. Torture and ill-treatment of detainees and prisoners by security forces are systematic. Thousands of prisoners have been convicted after unfair trials for their alleged extremist Islamist beliefs, their convictions based solely on 'confessions' extracted under torture.
Uzbekistan is closed to international scrutiny and, despite renewed requests, continues to refuse to allow the UN Special Rapporteur on Torture to visit. Despite some positive steps in recent years, including a new law prohibiting torture, persistent allegations of torture and ill-treatment by law enforcement officials and prison guards, including reports of the rape of women in detention, continue.
Justice for Dilorom
Thank you - more than 20,000 of you signed our petition calling on the Uzbekistan to drop all charges against Dilorom and release her immediately. We will continue to monitor Dilorom's situation. 
Find out about all the individuals that are part of our Stop Torture campaign: