USA: Iraqi refugee at risk of being sent back to danger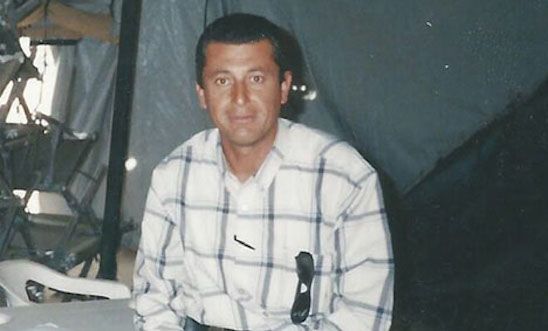 Sam* fled Iraq in 2014 after he and his family were threatened because of his work as an interpreter with the US Army during the Iraq War. © Private
Sam has friends, housing, and job prospects waiting for him, but the United States won't allow him to come home.
Four years ago, Sam* fled his home in Iraq for fear of being killed for his work as an interpreter with the US Army. Sam went to Egypt, where he applied for resettlement in the US through a special programme that helps Iraqis who worked with the US government.
The US government approved Sam's application in December 2016.
Almost a year later, after Sam completed all the necessary paperwork, security checks and cultural orientation, he received the good news he was hoping for: he was told to get ready to travel to the US.
Sam had his bags packed for a new life where he had a home, a sponsor and a community standing by to welcome him.
The Refugee Ban
Shortly after Sam received this good news, President Trump issued the latest version of his 'Refugee Ban' - an executive order stopping refugee admissions from 11 countries, including Iraq, for 90 days.
Even after the refugee ban expired in 2018, the number of refugees being resettled from those countries has practically ground to a halt. The ban is cruel, inhumane, and violates international law.
Even though Sam was accepted for resettlement, he is now stuck in limbo with no idea when, if ever, he'll be able to go to the US.
Separated from his family and unable to work, any further delay could put Sam and his family in danger and at risk of death. 
How you've taken action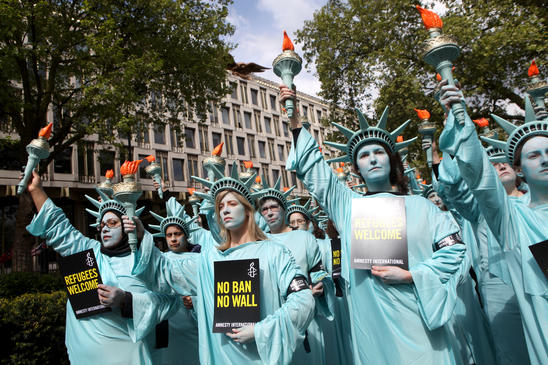 More than 28,000 of you have signed the petition calling on the US administration to let Sam come home. Their failure to resettlement Sam is a broken promise.
We will continue to monitor the situation closely and keep on campaigning for Sam's safety.
Join Trump watch and we'll keep you up-to-date with all the work we're doing to fight back, including ways you can take action.
* Name has been changed to protect his identity.