UN report exposes North Korea human rights abuses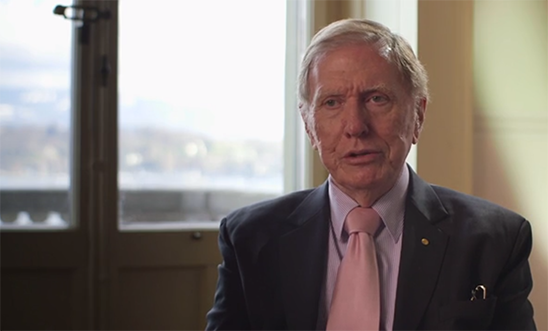 Mass starvation, hundreds of thousands of people 'disappearing', and horrific tales of widespread public execution, torture and slavery – all at the hands of the North Korean government have been exposed in a damming new UN report.
'At the end of the Second World War so many people said "If only we had known… if only we had known the wrongs that were done in the countries of the hostile forces."

'Well, now the international community does know. There will be no excusing of failure of action because we didn't know.

'Too many times in this building there are reports and no action. This is a time for action.
Michael Kirby Chair of the Commission of Inquiry on Human Rights in the Democratic People's Republic of Korea
After nearly a year of investigation, including speaking to North Koreans who have managed to escape the totalitarian state, the United Nations Commission of Inquiry on Human Rights in the Democratic People's Republic of North Korea found the state to have committed 'systematic, widespread and gross human rights violations' against its own people.
'The gravity, scale and nature of these violations reveal a state that does not have any parallel in the contemporary world
UN report
UN investigation
In March 2013 the Human Rights Council, the UN's human rights body, agreed to investigate allegations of widespread human rights abuses in the Democratic People's Republic of Korea (the official state name of North Korea) and set up a commission of inquiry, led by Australian judge Justice Michael Kirby.
We had been calling for a commission for a number of years and as well as submitting our own evidence, including our satellite images of the camps, we also helped the inquiry gather personal testimonies which showed the human rights abuses individuals had suffered.
The investigation was tasked with gathered evidence of a wide range of human rights abuses, with a particular focus on investigation allegations of:
Violations of the right to food Prison camps Torture Arbitrary arrest and detention Wide-ranging discriminations Free speech violations Right to life violations Freedom of movement violations Enforced disappearances
Final report
The Commission's final report published in February lays bare the full horror of the human rights abuses in North Korea.
It found that crimes against humanity have been committed with people sent to political prison camps, tortured and sometimes executed without trial.
A referral by the UN Security Council to the International Criminal Court or the establishment of an ad hoc tribunal were two options outlined by the UN Commission to ensure those responsible for crimes against humanity are held to account.
In March, at a meeting of the Human Rights Council, Justice Kirby presented the report.
Lots of countries at the meeting, including the UK, spoke about need for action. However North Korea condemned and categorically rejected the report.
China also questioned its credibility and both Cuba and Venezuela spoke in favor of the North Korean authorities, suggesting that when there will be resistance to a strong resolution on action on North Korea.
We spoke at the meeting and urged China and other States not to forcibly return individuals to North Korea, where they could face enforced disappearance, execution, torture or other ill-treatment.