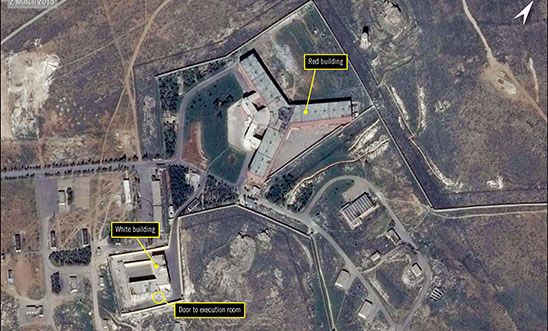 Satellite Imagery
Victims and their families have the right to truth, reparations and justice. We will do everything we can to ensure this happens.Together, we stand with victims of torture and their families and all those working towards justice for Syrians. 
Amnesty UK key priorities 
We will continue to work with Syrian human rights organisations and activists to help them hold torturers and war criminals to account and bring them to justice. We're focused on those Syrian groups working on documentation, strategic litigation and victim support. Providing in-country advice, resources, and training on strategy, organisational development, campaigning, and other crucial skills to help them bring perpetrators to justice. 
 
We will continue to lobby governments and other parties to ensure national, international and Syrian-led work on justice and accountability is effectively supported, funded and publicised. 
 
Throughout 2020 and beyond, we will continue to document and report on human rights abuses in Syria.  
Our Partners 
Amnesty works directly with a number of Syrian partner organisations. Our focus is those working on evidence collection, strategic litigation and victim support.  We've been directly supporting some of these groups for several years now – others are in the early stages of our direct support.
We do so in solidarity with Syria's many victims of torture, their families and its brave human rights community who continue to document atrocities and work tirelessly to hold their tormentors to account.
Organisations we are supporting include: