Sign up for TeachRights emails
Get free human rights teaching resources, training courses and event invitations sent straight to your inbox.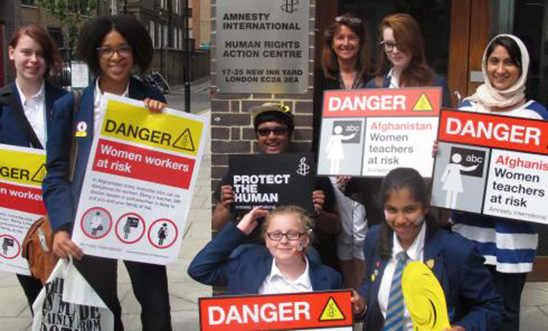 Register for TeachRights and you'll receive two emails per term packed with useful materials and great ideas to help you deliver exciting, inspiring human rights education in your school or college.
Our invaluable emails will help you stay up-to-date with the latest human rights information and opportunities, including:
free teaching resources
upcoming training courses
human rights education news
invitations to learning events.
We'll also send updates on our latest campaigns – and how your students can get involved.
Form above not displaying? Try this alternative link