Nearly one million Rohingya refugees are living in threadbare camps in Cox's Bazar, Bangladesh, after they fled their homes in Myanmar due to the military's crimes against humanity - which are currently the subject of a case under the Convention on the Prevention and Punishment of the Crime of Genocide at the International Court of Justice.
Long-standing discrimination
For decades, unrest has rocked northern Rakhine State because of a wider context of long-standing discrimination against the Rohingya in Myanmar.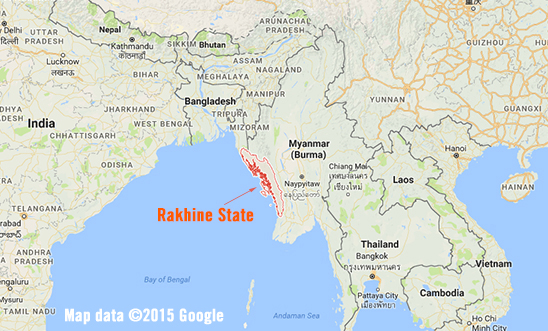 The ethnic Muslim group are denied the right to a nationality, and face severe restrictions on their rights to freedom of movement, access to education, healthcare, and livelihoods, to practice their religion and participate in public life.
Clashes between Myanmar's military and the Rohingya armed group have continued and security forces have engaged in a disproportionate campaign of violence against the Rohingya. 
Villages burned down
We have received numerous reports of human rights violations and abuses, including security forces opening fire on civilians fleeing, and homes and villages being burned down. 
Now, COVID-19 has exacerbated the conditions of the Rohingya in the camps. Many Rohingya refugees struggle to access healthcare due to language barriers, ill-treatment from some medical staffs and lack of access to information about the availability of healthcare services in the camps.
Women in the camps told Amnesty International that their husbands, aggrieved by the loss of opportunity to work, put pressure on them to bring in money, and were violent towards the women in the household.
Dangerous escalation
More than 100 Rohingya refugees have been allegedly killed in extrajudicial executions between August 2017 and July 2020, according to Odhikar, a Bangladeshi human rights organisation.
The authorities have begun the construction of barbed wire fences around the camps, to curtail their movement outside the camps. In May 2020, Bangladeshi authorities took more than 300 Rohingya men, women and children to Bhashan Char, a remote silt island at the Bay of Bengal. The prolonged confinement of the refugees on the island against their will amounts to arbitrary detention and violates Bangladesh's obligations under the International Covenant on Civil and Political Rights. Authorities plan to relocate 100,000 Rohingya refugees to the island.
The future of nearly half a million Rohingya children hangs in the balance with limited access to an accredited and certified education. With no place to call their home, no livelihood opportunities to secure a future for them, hundreds of Rohingya men, women and children, take dangerous recourse to boat journeys in the sea to go to neighbouring countries every year during the break from monsoon season between October and June.
A humanitarian disaster
For decades, the Rohingyas in Myanmar have been denied their rights to nationality, freedom of movement and access to services including education, employment and healthcare.
Tirana Hassan, Amnesty International's Director for Crisis Response, said: 
'Nothing can justify denying life-saving aid to desperate people.'
Authorities in Myanmar must swiftly improve the human rights situation and end discrimination. In particular, they must urgently lift restrictions on movement, allow full access for humanitarian workers and media in affected regions, and review and amend the country's discriminatory citizenship laws.