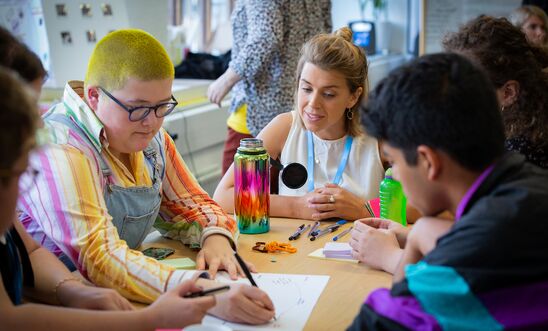 Rise Up
Rise Up is our campaign training programme for 16-24yr olds who want to lead creating change on the issues that matter most to them.
We believe that everyone's got the right to shape society no matter where you're from or what you do. But often it's hard to know where to start. So we're going back to basics offering a course that will help build skills, knowledge, confidence and networks to bring about the change you want to see.
You'll meet people from all walks of life who also want to fight for social change hear from inspirational speakers, technical experts and build your very own action plan to make positive change in your local community and beyond.
Applications for Rise Up 2021/22 are now closed.
Hear more about the course from our previous participants here...
When? 
The programme will last from June 2021 – March 2022. Sessions will be in the evenings or at weekends and will take place monthly, specific dates will be shared in coming weeks.
Where?
The programme will be a combination of both online sessions and in person weekends at the Human Rights Action Centre in London.*
Why?
We are one of the world's largest human rights organisations – experts in campaigning for equality and justice wherever it has been denied. We work with people across the world who are delivering positive in change in some of the most difficult places. We want to share this experience so together, we can Rise Up. 
*(COVID 19 restrictions dependant. For any residential weekends all travel, accomodation and food costs will be covered and the space will be in line with COVID 19 recommendations to ensure everyone's safety.)