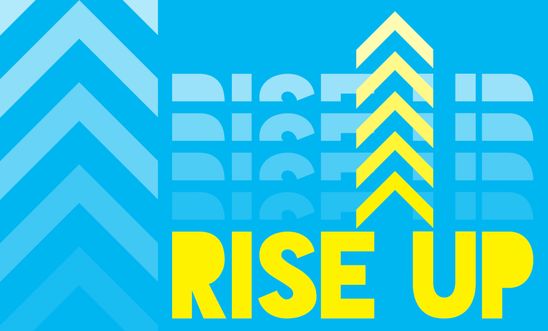 Rise Up
APPLICATIONS FOR 2019 ARE NOW CLOSED
This year we trained a group of young people aged 16-24 with a passion for social change who are keen to gain experience in campaigning and activism. 
What?
Rise Up is a fully funded, one-year course for young people interested in achieving social change. If you're between 16 and 24 and want to build the skills to make a positive impact on the important issues of today, then read on.
Why?
We are one of the world's largest human rights organisations – experts in campaigning for fairness wherever it has been denied. We work with people across the world who are delivering positive change in some of the most difficult places. We want to share this experience so together, we can Rise Up.
 
'It is my abiding belief that young people are not the leaders of tomorrow, but the leaders we need here and now.'
Kumi Naidoo, Secretary General of Amnesty International
How?
We believe everyone's got the right to shape society no matter where you're from or what you do. But often it's hard to know where to start. So we're going back to basics, offering a course that will help build skills, knowledge, confidence and networks to make the positive bring about the change you want to see.
Session Overview 
Sessions will cover the following themes:
Session 1: Building your base 
Overview: You will be introduced to the programme, Amnesty UK and each other. We will set expectations for the year, begin to explore human rights and your role in achieving change.
Session 2: The change you want to see 
Overview: We will explore the change you want to see and introduce you to a campaigns approach; identifying goals, creating a strategy and understanding your influence in your community.
Session 3: The tools you need 
Overview: This session will introduce you to the tactics you need to achieve positive human rights change. We will share the skills and knowledge you need to be a successful campaigner from working with the media, to digital skills, to political engagement and to creative practices.
Session 4: Action Planning  
Does Rise Up sound right for you? 
Find out what it's like to take part and read one of our former participants blog 
We are committed to making Rise Up as accessible as possible. The requirements are as follows;
You are aged 16-24 
You are committed to attending 4 training sessions in London over the course of one year
You are passionate about social change and human rights
You are an enthusiastic and motivated learner who is keen to develop new skills
You have a particular area of interest you would like to drive positive change in
You are committed to carrying out your Rise Up Action Plan when you have finished the course.
Rise Up is supported by:

*This age range has been set in line with Amnesty International's global definition of youth (under 25-year-olds). We see participants who would gain the most from the programme as 16 to 24-year-olds from all over the UK. Part of Amnesty International's goals are to increase participation of young people in all aspects of our work, however, we will consider applications above the age of 24 in context of helping us meet these goals.