Youth group action, Stop Torture One Step at a Time, April 2015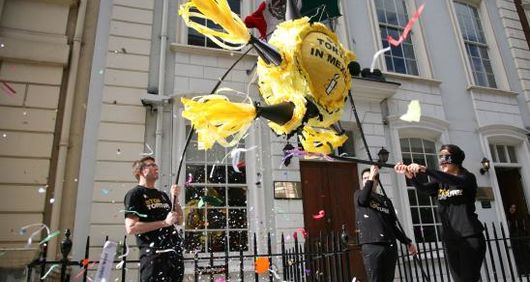 June 26 2015 is the United Nations Day of Action in Support of Victims of Torture.
To mark this day, Amnesty supporters all over the world are organising sponsored runs or walks to raise money and take action to 'Stop Torture One Step at a Time'.
We're asking our youth groups to get involved with this year's day of action by organising Stop Torture sponsored walks or runs of their own, ending with a Mexican themed campaign stunt.
To join in with the global day of action ideally your events would take place on June 26 but anytime that week or the summer term is fine if that's better for you.
We are also inviting youth groups to enter a competition for this activity.
Download the full instructions in the PDF below.
Downloads