Youth group action, EU Tools of Torture, March 2015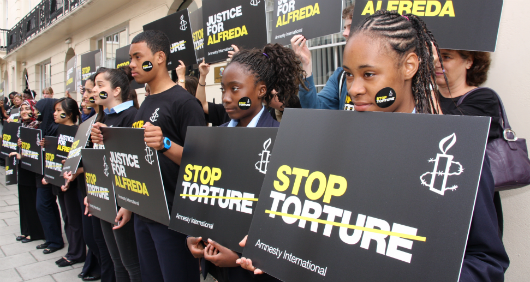 Tell the EU not to profit from torture
We've been fighting torture for more than 50 years – exposing governments, supporting survivors and pushing for better laws. We campaigned for the European Union to introduce specific laws restricting the trade in torture equipment and these came into force in 2005.
However, there are loopholes (gaps in the law) which mean that some types of torture equipment continue to be traded in the EU. This year, we have a unique opportunity to strengthen the law and close those loopholes.
This month we're asking you to write to your local Members of the European Parliament (MEPs) asking them to support our calls to strengthen this law and close all loopholes that allow the trade in the tools of torture.
Download the full instructions in the youth group action below.