Urgent Action Outcome: Investigations Into Claims Of Torture Continue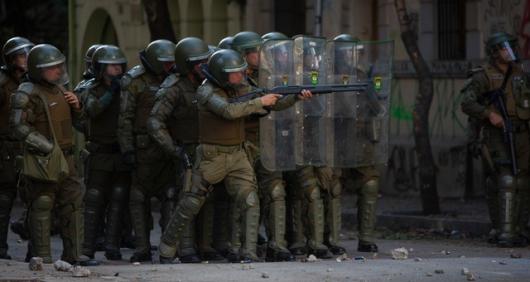 During a court hearing on 24 February 2023, the court ordered the reopening of the investigation into the seven officers involved in the attack on Moisés Órdenes who had been previously excluded from the criminal investigation, as well as requested that the pending investigative actions are carried out. The investigation will continue at least for the next 90 days.
NO FURTHER ACTION IS REQUESTED. MANY THANKS TO ALL WHO SENT APPEALS.
On 21 October 2019, Moisés Órdenes was attacked by Chilean police officers, Carabineros, while peacefully demonstrating in the streets of Santiago, Chile. Over three years since then, on 5 December 2022, the public prosecutor at Santiago's Eastern Metropolitan Office in charge of investigating the case decided to close its investigation into seven out of the 13 officers charged with the attack. For months, Moises' family and lawyers claimed there were inquiries left to be performed and that the investigation was far from exhaustive. 
We called on the Regional Prosecutor at Santiago's Eastern Metropolitan Office to reopen the investigation into those seven officers and guarantee Moisés Órdenes' right to justice, which we believe the decision taken by the court on 24 February is a step towards.
We will continue to monitor and mobilize around news of investigations into human rights violations during the period of social unrest, as documented in our 2020 report, Eyes on Chile: Police violence and chain of command responsibility, and to fight against impunity for police violence, both from individual perpetrators and from police commanders.