Urgent Action Outcome: Activist sentenced to "restricted freedom"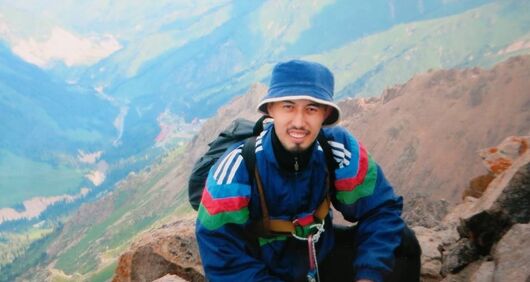 On 22 June, Alnur Ilyashev, a Kazakhstani political and human rights activist, was sentenced to three years of "restricted freedom" (a non-custodial sentence) and a ban on political and civic activism for five years for criticizing the government's handling of COVID-19. He was released at the end of the on-line trial.
NO FURTHER ACTION IS REQUESTED. MANY THANKS TO ALL WHO SENT APPEALS.
On 22 June, the Medeu District Court No. 2 of Almaty (Southern Kazakhstan) found political and human rights activist Alnur Ilyashev guilty of the "dissemination of knowingly false information that threatens public order during the state of emergency". The charges against him were unfounded, and he was prosecuted merely for exercising his right to freedom of expression. He was sentenced to so-called restricted freedom (a form of non-custodial sentence) for three years and banned from "voluntary political and social activism" for five years. Under the conditions of restricted freedom, he will be required to report to a probation officer regularly and cannot leave his city of residence or employment without permission from the authorities. Any violation of the conditions of the sentence will result in Alnur Ilyashev being imprisoned. 
Alnur Ilyashev was detained on 17 April 2020 over social media posts alleging that the authorities in Kazakhstan, including the ruling Nur Otan party, were corrupt and incompetent in their handling of COVID-19, among other things. During the trial, prosecution witnesses called as experts claimed that Alnur Ilyashev's posts would cause the public "to be alarmed."
Alnur Ilyashev intends to appeal his sentence.