Thirty Years of Solidarity for Human Rights by Edmund Heery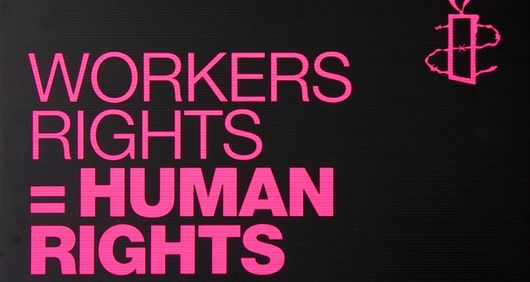 This report, based on archival sources and interviews with key protagonists, paints a vivid picture of trade union involvement in Amnesty International, both in the UK and globally. Professor Heery's study highlights the prominence of labour rights and union solidarity in Amnesty's activism in the UK over three decades sine the Trade Union Network was established. His conclusions provide an independent assessment of our past and valuable lessons for the future as Amnesty looks towards closer collaboration both in the community and with the global union federations.
Available to order only. Priced £15.